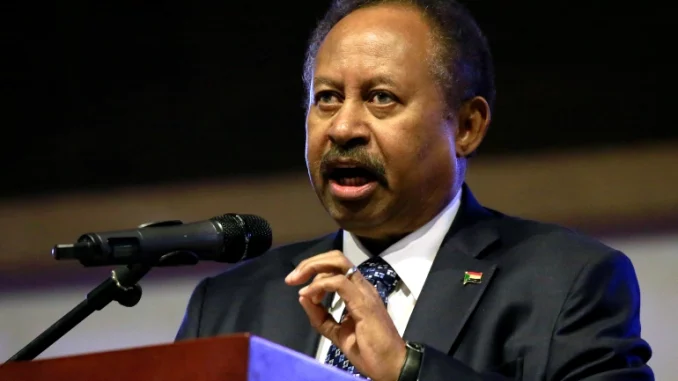 Prime Minister Abdallah Hamdok, the civilian face of Sudan's transition, resigned on Sunday at the end of another deadly day in the country where the generals are now the only ones in charge.
While rumors continued to swell and the local press ensured that he did not show up at his office for days, Mr. Hamdok threw in the towel Sunday evening, explaining at length on state television that he had tried everything but had finally failed in a country whose "survival" is according to him "threatened" today.
The various political forces of the country that came out in 2019 from 30 years of military-Islamist dictatorship of Omar al-Bashir are too "fragmented", he said, and the civilian and military camps too irreconcilable for a "consensus" to come "to end the bloodshed" and give the Sudanese the slogan of the anti-Bashir revolution of 2019: "freedom, peace and justice".
This former UN economist, who obtained the cancellation of Sudan's debt and its release from the world ban, has not had a moment's respite since the October 25 coup.
That day, his main partner, the head of the army, General Abdelfattah al-Burhane, had him placed under house arrest in the early hours of the morning. And with him, almost all the civilians of the transitional authorities, abruptly breaking the baroque coupling of 2019.
Following Hamdok's resignation on Sunday, the United States urged Sudan's leaders to "set aside differences, find consensus, and ensure continued civilian rule".
In a statement on Twitter, the US Department of State also called for the appointment of the next prime minister and cabinet "in line with the [2019] constitutional declaration to meet the people's goals of freedom, peace, and justice".