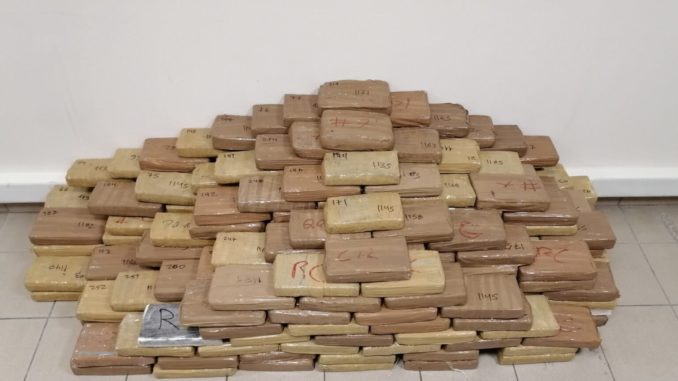 It was a combination of efforts and shadowing by several services against serious organized crime that enabled the Nigerien police to achieve this feat. For the first time, 200 kilograms of cocaine were seized in the Ténéré desert, at the Tourayyat checkpoint, 80 kilometers north, on the Agadez-Libyan border route.
A thorough search of the administrative vehicle of the mayor of Fachi, which was on board, led to the location of 199 briquettes of cocaine with an estimated value of nearly nine million dollars.
The newly elected mayor of Fachi and his driver were immediately arrested. They were transported with their cargo to Niamey by a special flight. The mayor, who goes by the name of Charou Ramadan, and his first accomplice are now in the hands of the Central Office for the Repression of Illegal Drug Trafficking (OCRTIS).
With 200 kilograms of cocaine in his car, the mayor of Fachi would not be at his first try, say experts in the field. To reach Libya from his town of Fachi, there are two possibilities: the garrison town of Dirkou, where the control is very strong, or the axis of the cliff of Achegour, the pass of Orida and finally the pass of Salvador, obliged passage of all the drug traffickers to reach the south of Libya in safety and deliver the goods.