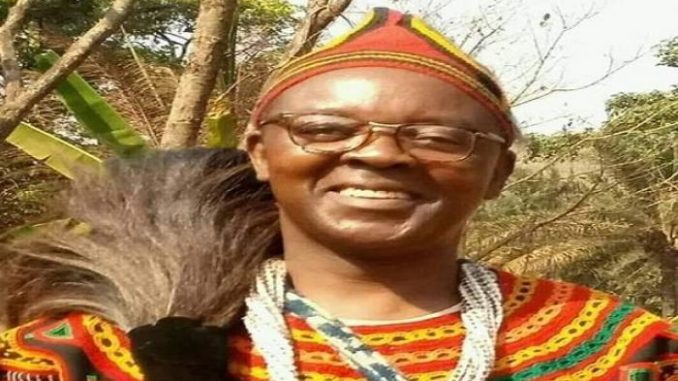 In Cameroon, the body of an opposition senator was found riddled with bullets on Wednesday in the west of the country, a region plagued by bloody conflict between armed anglophone separatists and security forces. This is what an administrative official and the party of the deceased said.
Lawyer Henry Kemende, a senator for the Social Democratic Front (SDF), one of the main opposition parties, "was killed last night by unidentified armed people" in Bamenda, the capital of the North West, one of the two regions inhabited mainly by the English-speaking minority of Cameroon, a local official of the Ministry of Communication announced on condition of anonymity.
"His body was found with his chest riddled with bullets," confirmed Joshua Osih, vice-president of the SDF, adding that the victim's vehicle, in which the elected official was riding at the time of the attack, "has disappeared.
The murder had not been claimed. Mr. Osih assumes that it was the work of the "Ambazonians", the armed groups that call for the independence of the two English-speaking regions under the name of "Ambazonia". He believes that the separatists are angry with the SDF because the predominantly English-speaking party participates in the institutions and opposes a partition of Cameroon.
For the past five years, armed separatists and the military have been engaged in a deadly conflict. International NGOs and the UN regularly blame the separatists and the military for crimes and atrocities against civilians.
The armed groups are regularly accused of abducting, killing or maiming civilians whom they accuse of "collaborating" with Yaoundé and government officials or political figures.