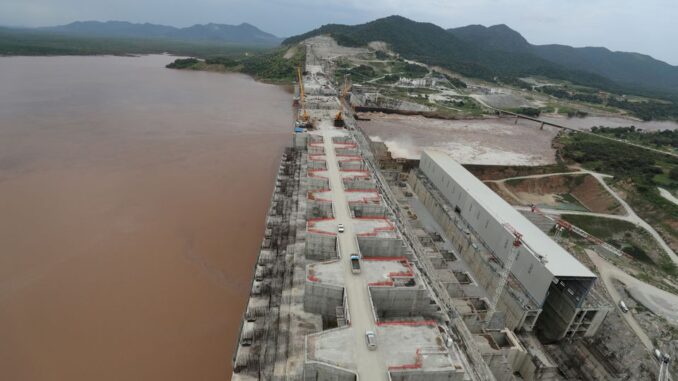 Sudanese General Mohamed Hamdan Daglo, known as "Hemetti", was in Ethiopia last week-end. The deputy chairman of the Sovereign Base Council met with Ethiopian Prime Minister Abiy Ahmed. It has been more than a year since a Sudanese leader visited Ethiopia, and for good reason, the two neighbors are at odds over various issues, including a territorial dispute on their border and the Ethiopian dam on the Nile.
It was an unexpected visit to Ethiopia by the number two man in the Sudanese government. Officially, the man known as Hemetti went to Addis Ababa to discuss bilateral issues, but one could more easily speak of border issues.
First, because Sudan and Ethiopia are at odds over the issue of the GERD, the Great Renaissance Dam on the Nile built by Ethiopia. Aligned with the Egyptian position, Khartoum is asking its Ethiopian neighbor to share information on the construction of the dam to avoid flooding in the country. A diplomatic source assures that Sudan has little confidence in Prime Minister Abiy Ahmed on this issue.
Another border dispute is the Fashaga triangle in the Ethiopian province of Tigray. The two countries are fighting over a fertile territory that the Sudanese army finally took back by force at the end of 2020, as Ethiopia sank into civil war. Since then, tensions have not subsided, and low-intensity clashes have been taking place.
Hemetti also took advantage of his visit to meet with Moussa Faki, Chairperson of the African Union Commission, to discuss the latest political developments in Sudan, described as disturbing by the continental organization.