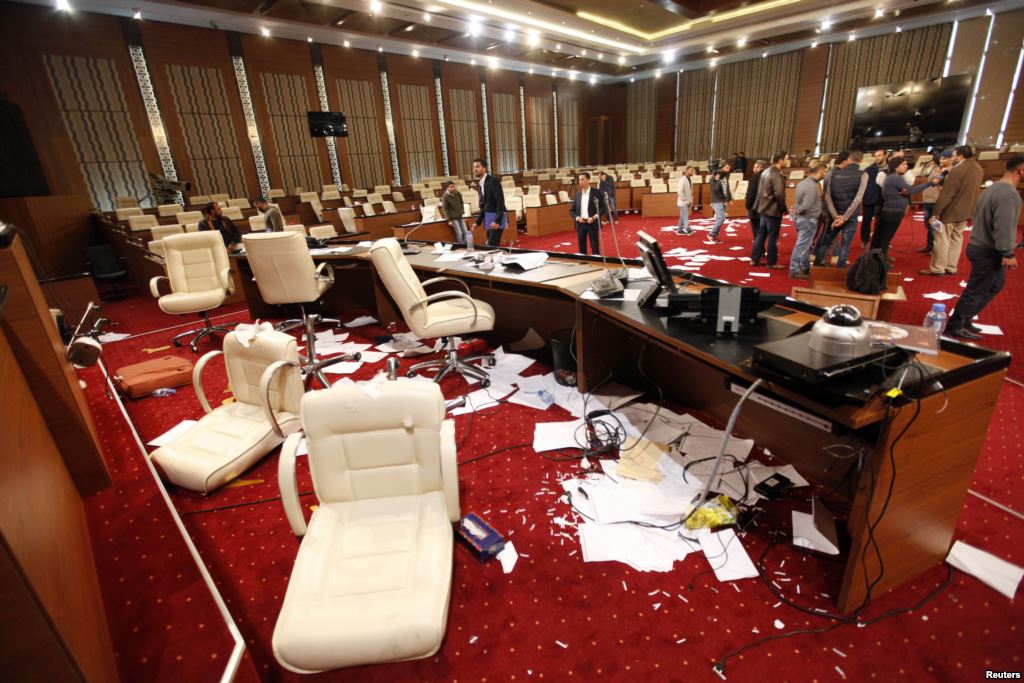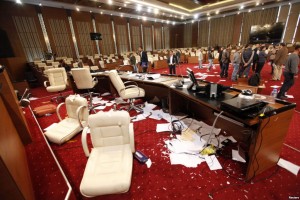 Following the attack on the General National Congress building when its members were having a session has once again highlights the insecurity in the country. Attention turned towards the GNC when its mandate expired in February but it members decided to extend it till November. Armed men stormed the building setting several vehicles and offices on fire.
6 members of the legislative body were injured.
After the incident, President Nuri Abu Sahmein of the GNC addressed the country in a televised message reminding them they remain steadfast to "the path of the February 17th revolution" and "the democratic process." He described the attack on the parliament which left one person dead as a "flagrant aggression on the seat of legitimate sovereignty." As part of signs highlighting the government's weakness in handling the affairs of the state, Sahmein called on the former rebel fighters to protect the capital and state institutions.
Protesters, many of them angry at growing violence especially in the eastern part of the country, have demanded parliament to disband since its mandate expired last month. Hussein Al Ansari has stressed that they will continue their sessions in a hotel. Security will still remain to be a major concern since many political parties are heavily divided and strongly backed by different militia groups.
The United Nations mission in Libya strongly condemned the attack and implored the need to respect state institutions and reject violence.
Libya is expected to organize elections to end but a date is yet to be fixed. However, following the latest incident, Sheiman said they are working on a roadmap for the the handover of power "as quickly as possible" to an elected body. Further delay could lead to the outbreak of new tensions between different parties.