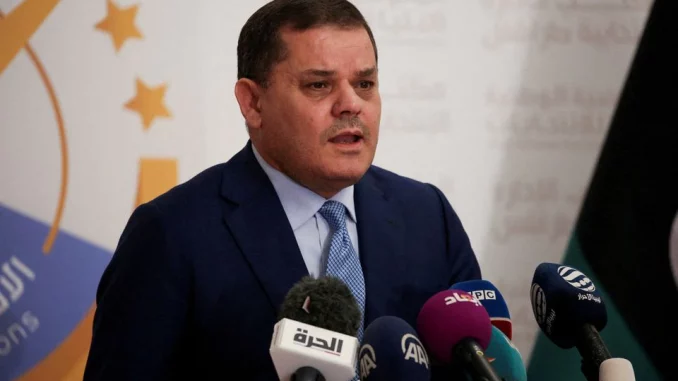 The Prime minister Fathi Bashagha appointed Wednesday as Libyan's Prime Minister by the parliament, based in the east of the country, flew to Tripoli Thursday with some MPs as he prepared to try to form a new government that could win the support of the majority of parliament.
In a brief speech upon his arrival in Tripoli, Bashagha, former Interior Minister, thanked incumbent Prime Minister Abdulhamid al-Dbeibah for his work and said democracy guarantees a peaceful transfer of power.
However, the UN-recognized Prime Minister Abdulhamid al-Dbeibah rejected the parliament's move, saying he would only cede power after national elections.
On Friday, he told Libya Al Ahrar TV that he was considering a roadmap to get the country out of the political crisis that has rocked it.
He said he was ready to withdraw from the presidential race in order to bring his initiative to fruition, the details of which should be revealed in the coming days.
The standoff threatens to plunge Libya back into a split between two warring parallel administrations that ruled from 2014 until a unity government was installed last year under a UN-backed peace plan.
From the parliamentary perspective, Dbeibah's interim government is considered no longer legitimate since the postponement of elections scheduled last December.
The Libyan National Army of eastern commander Khalifa Haftar, which led a 14-month offensive against the Tripoli government in which Mr. Bashagha was interior minister, said it welcomed his appointment.
According to press reports, there are no immediate signs of confrontation in the capital, between supporters of the rival camps, although the day before Mr. Dbeibah escaped an assassination attempt the day before.