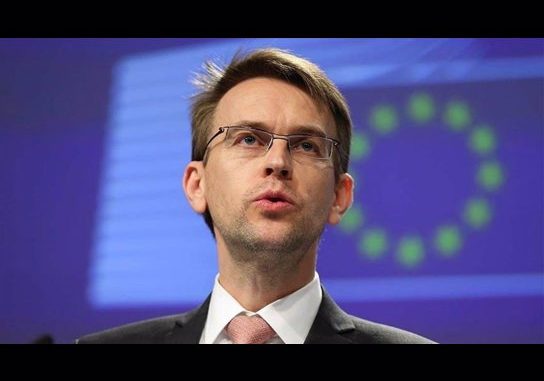 The European Union has dealt a new hard blow to the polisario separatist group and its Algerian-South African supporters, making it clear that the European bloc does not recognize the self-proclaimed ''SADR", which is armed, funded and hosted by the Algerian military junta.
Responding to a question about the outrageous presence of the Algeria-backed separatists in the EU-African Union summit, due in Brussels Feb.17-18, Peter Stano, Spokesperson for the European Commission for Foreign Affairs, said on Wednesday that the EU "is a joint organizer of the summit along with the African Union", noting that each Union invites 16 members and EU cannot interfere in the selection process of the African Union attendees.
However, this "does not change the position of the EU on the Sahara", said Mr. Peter Stano, affirming that the stand of EU "is clear and has not changed".
Furthermore, "no member state of the EU recognizes SADR", underlined the Lead spokesperson of the European Commission. His crystal-clear statement is a slap in the face of all enemies of Morocco's territorial integrity and particularly the Algerian regime which is desperately seeking to mislead the international community and divert the attention of the Algerian public opinion and Hirak movement.