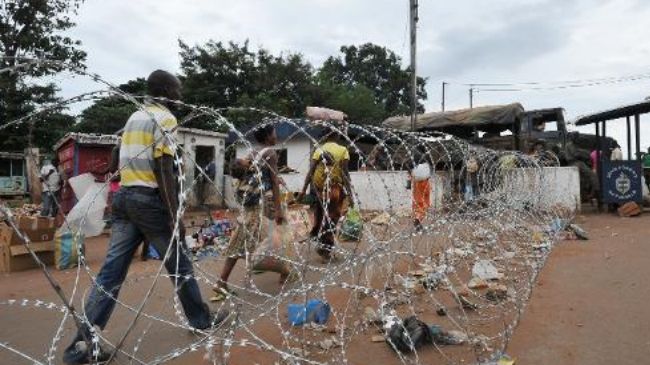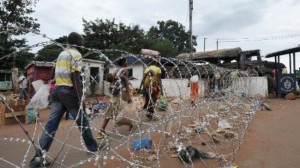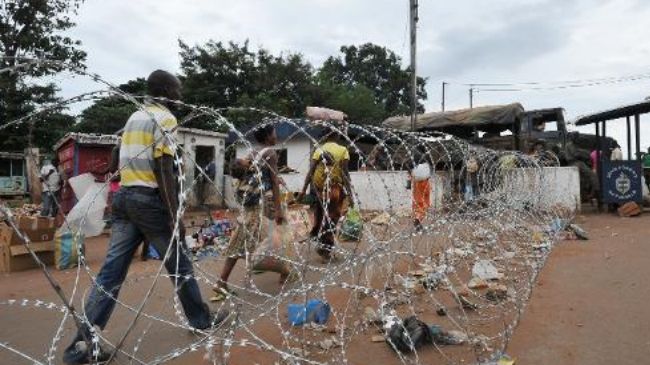 Guinea and Morocco have called for the deployment of a UN peace keeping force in the Central African Republic to help restore peace and security in the country thrown in inter-religious violence and chaos since March last year when Muslim Seleka rebels seized power.
The call was launched by President of Guinea, Alpha Condé, and Morocco's King Mohammed VI who has just left Conakry heading for Gabon, last leg of a four-nation trip that also took him to Mali and Cote d'Ivoire.
In a joint communiqué issued on Wednesday at the end of the king's visit to Guinea, the two African leaders called for the rapid deployment of a UN peacekeeping force to support CAR in this transition phase and to help it stop the violence between the Christian majority and Muslims that has torn the country apart and to restore peace and security nationwide.
Some 8,000 foreign peacekeeping troops, comprising 6,000 African and 2,000 French soldiers, have already been deployed on the ground but their number is deemed insufficient as violence, largely perpetrated by either Christian anti-Balaka militias or Seleka members, has continued.
CAR's interim President, Catherine Samba Panza, who replaced resigning coup leader Michel Djotodia after he failed to rein in his fighters while in office, has also called for a 10,000-strong UN peacekeeping force in addition to the 8,000 foreign boots already deployed in the country.
The Guinean and Moroccan leaders also expressed concern at the deteriorating humanitarian situation in that country, one of Africa's poorest nations.
Over 700,000 people out of the country's 4.6 million strong population have been displaced in the unrest.
The religious violence has forced almost the entire Muslim population to flee, worsening the long-standing economic problems as Muslims control the livestock market and other businesses. Many of these Muslims had been truck drivers taking goods to markets and many others were shopkeepers who left behind stores that were looted and torched, according to human rights workers.
The UN has also sounded the alarm about the deteriorating humanitarian situation in the country. The UN, which deplored that only one fifth of the $500m of donations pledged at a donor conference in Brussels in January have arrived in the war-torn country, warned that a food crisis is pending and that the humanitarian crisis will deepen without funding.
In their joint communiqué, President Condé and King Mohammed VI also pledged to join efforts "to create a climate conducive to a harmonious and sustainable development in Africa" and renewed commitment "to support all sub-regional, regional and international initiatives aimed at putting an end to the plagues that threaten peace, stability and security in West Africa and the Sahel.