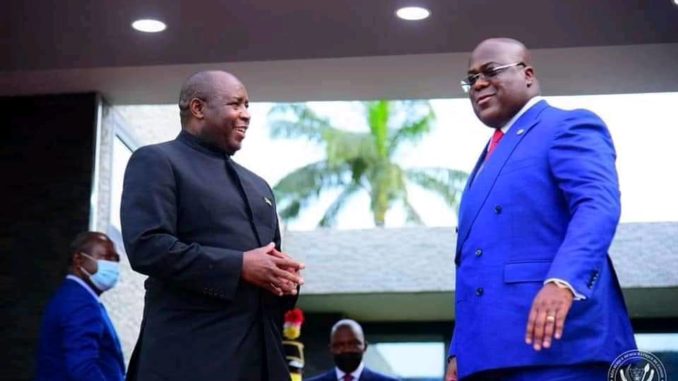 Seven Heads of state are meeting since Thursday in Kinshasa to assess the implementation of an agreement on peace, security and cooperation in the Democratic Republic of Congo and the African Great Lakes region signed nine years ago in Addis Ababa.
This is their tenth summit, following the one held in 2018 in Kampala.
Around their Congolese host Félix Tshisekedi, Presidents Cyril Ramaphosa of South Africa, Yoweri Museveni of Uganda, João Lourenço of Angola, Denis Sassou Nguesso of Congo-Brazzaville, Faustin Archange Touadéra of the Central African Republic and Evariste Ndayishimiye of Burundi are present in the DRC capital.
According to a regional diplomat, the seven leaders should "condemn actors who provide support in terms of supplies, logistics, human resources (to the negative forces) or who shield the leaders of the negative forces from prosecution.
The Heads of state are also expected to "take note" of military operations against the Allied Democratic Forces (ADF) rebels by the Congolese and Ugandan armies, and to commend the DRC and the United Nations Mission (Monusco) for "notable efforts" in the fight against armed groups in eastern Congo.
In the sub-region, the seven Heads of state are expected to welcome the improvement in relations between Rwanda and Uganda, as well as between Rwanda and Burundi after periods of tension.
The fight against impunity is also on the agenda. Burundi has agreed to host the eleventh summit to be held in 2023.