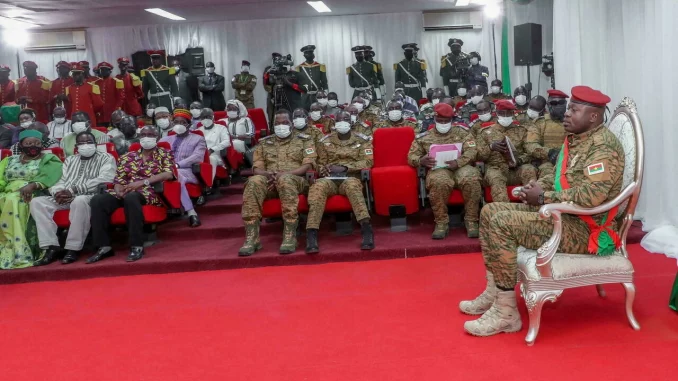 The transition period before a return to constitutional order in Burkina Faso, where a coup d'état took place on January 24, was set at three years on Tuesday by a national meeting that brought together the country's "living forces".
A "constitutional charter of the transition" was signed to cheers by the head of the junta, Lieutenant-Colonel Paul-Henri Sandaogo Damiba, at the end of several hours of work at the meeting.
"The duration of the transition is set at 36 months from the date of the investiture of the president of the transition," said the charter he signed on Monday night.
Mr. Damiba, who was already sworn in on February 16 before the Constitutional Council, will be invested on Wednesday by the assizes that involved the junta, parties, unions, civil society organizations, youth, women and people displaced by the jihadist attacks that have hit Burkina Faso since 2015.
The charter also stipulates that the president of the transition "is not eligible for the presidential, legislative and municipal elections that will be organized to end the transition.
This provision also applies to the 25 members of the transitional government, of which "the Prime Minister is a civilian figure.
In addition to the president and the government, the transitional bodies include a "Transitional Orientation and Monitoring Council," which sets "the broad guidelines of state policy," and a "Transitional Legislative Assembly" composed of 75 members, the charter says.
It states that two of the transition's main missions will be "to fight terrorism, restore the integrity of the national territory" and "ensure its security," and "provide an effective and urgent response to the humanitarian crisis and the socio-economic and community dramas caused by insecurity.
It should also "strengthen governance and the fight against corruption.
The final charter increased several provisions contained in a report by a commission created by the junta in early February and in the draft charter discussed by the assembly: a 36-month transition instead of 30 months, a 25-member government instead of 20, a 75-member legislature instead of 51.