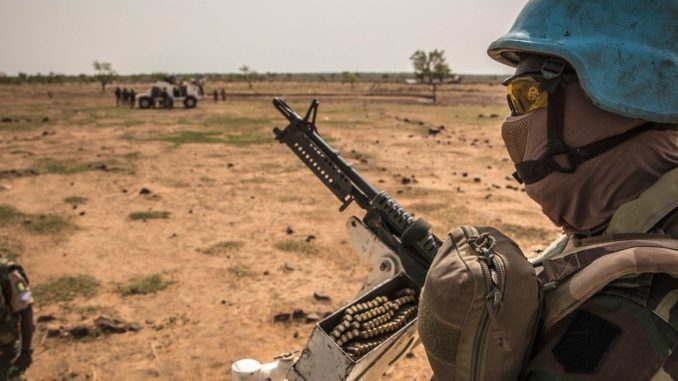 Two peacekeepers from the United Nations Mission in Mali (Minusma) and two Malian soldiers were killed Monday morning in two separate incidents in Mali, the UN and the Malian army announced.
"This morning, a (Minusma) logistics convoy hit an improvised explosive device north of Mopti (center). According to an initial assessment, the explosion caused the death of two peacekeepers, four others were injured," wrote in a tweet the spokesman for the Minusma Olivier Salgado. According to a security source, the victims are Egyptian soldiers.
The head of the UN Mission in Mali (MINUSMA), El-Ghassim Wane, "strongly condemned this attack" in a statement on Monday, calling on the "Malian authorities to spare no effort to identify the perpetrators of these attacks".
UN Peacekeeping chief, Jean Pierre Lacroix, tweeted his "most sincere condolences to the Egyptian Government, and people, and the families" of the two who lost their lives, in service of peace. "These crimes must not go unpunished", he said
With some 13,000 troops, Minusma, created in 2013 to support Mali's political process, is the UN's deadliest peacekeeping mission. A total of 171 Minusma peacekeepers have died in hostile acts, according to the mission.
Mali, a poor, landlocked country in the heart of the Sahel, has seen two military coups in August 2020 and May 2021. The political crisis is coupled with a serious security crisis that has been ongoing since 2012 and the outbreak of independence and jihadist insurgencies in the north.