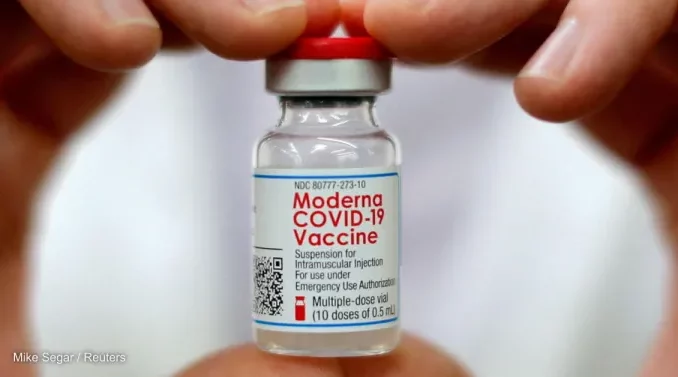 U.S. vaccine maker Moderna announced Monday that it will build its first African vaccine plant in Kenya, after signing a preliminary agreement with that country to produce 500 million doses a year.
The company intends to invest $500 million (€460 million) in the facility, which will produce messenger RNA vaccines for the entire African continent, which is still largely short of doses to fight Covid-19.
"The fight against the Covid-19 pandemic over the past two years has been a reminder of the work needed to ensure equitable access to health. Moderna is determined to be part of the solution," Stephane Bancel, its chief executive, said in a statement.
Moderna says it hopes to begin distributing its Covid-19 vaccine in Africa next year, with the goal of increasing immunization coverage in countries with the least protection against the virus.
More than a year after the world's first dose of Covid vaccine was administered, only 12.7% of Africa's 1.3 billion people are fully vaccinated.
The pandemic has highlighted the continent's immense dependence on imported vaccines.
Last year, the World Health Organization (WHO) announced the creation of a vaccine hub in South Africa, with the aim of providing technology transfer to other countries, including Kenya.
Currently, only 1% of vaccines used in Africa are produced on the continent.