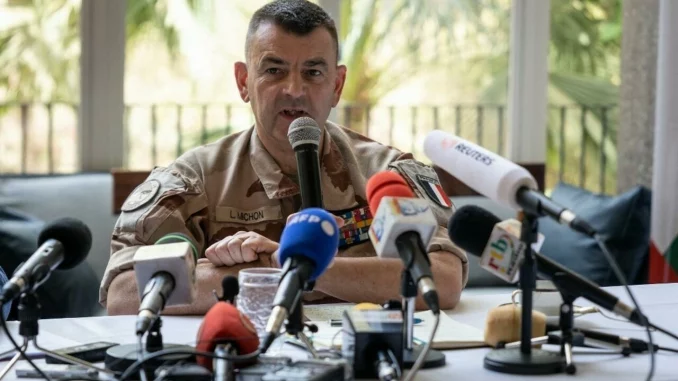 Operation Barkhane will not be deployed in Burkina Faso. This was made known by General Laurent Michon, commander of the Barkhane force, during a visit to Ouagadougou.
In the country, the populations do not seem to be in favor of a possible arrival of Barkhane.
"Sincerely said, we don't want the Barkhane force here in Burkina. They were in Mali, they did nothing there. So in Burkina we don't want Barkhane. They say they are helping our forces, but what did they do in Mali? If people talk about Barkhane forces, it really hurts me. It's only to come here to loot us or nothing," said Samuel Compaoré, a citizen.
The head of Barkhane, General Laurent Michon, reassured journalists. There will be no redeployment of Barkhane to Burkina Faso. According to the French general, the force is withdrawing from Mali and has no intention of moving to Burkina or neighboring Niger.
In Ouagadougou, there is no support for a possible establishment of Barkhane in the country.
However, the French army says it will remain in the tri-border area and is committed to the fight against terrorism. It will be able to assist the armies of Sahelian countries that express the need.