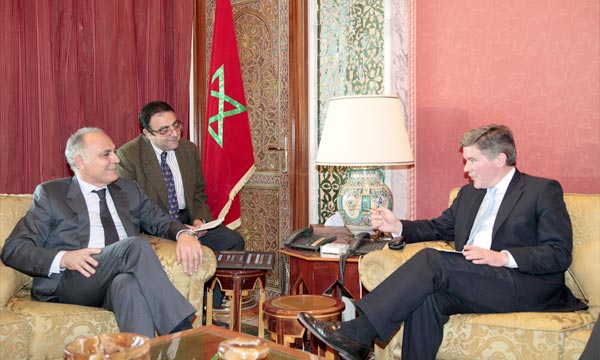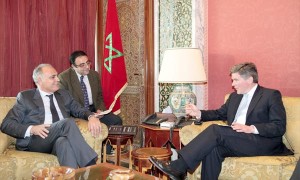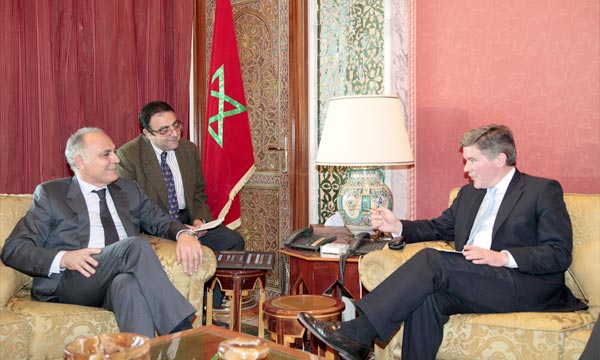 Morocco and Great Britain have agreed to enhance further their economic partnership to match the excellence of political ties binding the two kingdoms.
The agreement was reached during the latest visit the Foreign Office Minister for the Middle East and North Africa, Hugh Robertson, paid to Morocco. It was his first official visit to the North African country.
During this visit, Mr. Robertson met with the Head of Moroccan government, Abdelilah Benkirane, a moderate Islamist.  He also met Moroccan minister of foreign affairs Salaheddine Mezouar beneficiaries of a UK-funded project with the Moroccan Parliament.
"There is huge potential for partnerships in sectors such as education, financial and professional services and renewable energy", told the press Mr. Robertson at the end of his two-day visit paid from the 10th to the 11th of March.
"We will continue to work to build the links between British and Moroccan business people to ensure we are capitalizing fully on this potential in both our countries' interests", he added.
The UK Foreign office minister hailed "the democratic reform process unfolding in Morocco", saying that his country is working closely with the Moroccan government and civil society in various sectors of common interests.
Talks also covered British-Moroccan partnership on a number of international issues as the two countries are seating at the UN Human Rights Council which offers a great opportunity for cooperation between the two countries.
The trip of Robertson to Morocco is part of UK foreign policy and strategy set out for the North Africa and the Middle East. Since 2011, the region, which is very important for Britain, has experienced major changes, driven by the political and economic demands of citizens of the region for more inclusive, democratic societies with a fair prospect of employment.
North Africa & the Middle-East also matters a lot to the UK. Trade between the UK and this region exceeded £30 billion in 2011, and millions of British tourists visit the area each year.
For these reasons, the UK is supporting political and economic reforms in the region to help build a more inclusive, accountable and democratic society.