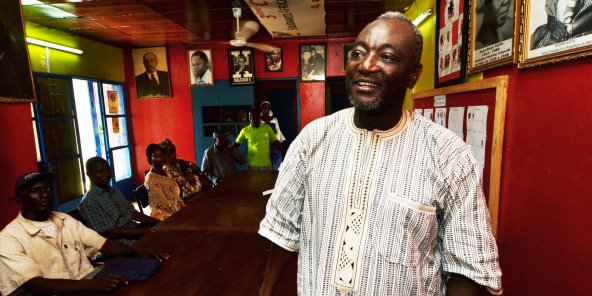 Authorities in Mali have summoned Oumar Mariko after the opposition figure criticized the ruling junta and suggested that the army was "murdering people," relatives said.
A member of the politician's family and a security official said he had received a summons to report to the gendarmerie Tuesday morning.
Mr. Mariko's party, the left-wing SADI, said in a statement that armed men had gone to his home on Sunday and, when they did not find him there, "they surrounded his home and are waiting for him to arrive so that they can kidnap him.
The political group denounced "the intimidation and threats of power" and assured to take "national and international opinion as witnesses on the autocratic excesses of the transitional regime.
During a public meeting, Oumar Mariko suggested that the army had come to "assassinate people" in Moura, in the center of the country.
Mr. Mariko listed several recent killings in Mali and deemed them "unacceptable," including the one last week in Moura. "When a people does not feel free at home, when a people does not feel in control of its destiny, a revolution is needed," Mariko said.
The Malian army announced on Friday that it had killed "203 fighters" of "armed terrorist groups" during an operation in a Sahelian zone conducted from March 23 to 31. This announcement was followed by a wave of condemnations, from France to the United States and the United Nations, about possible "exactions" by Malian soldiers and Russian mercenaries.