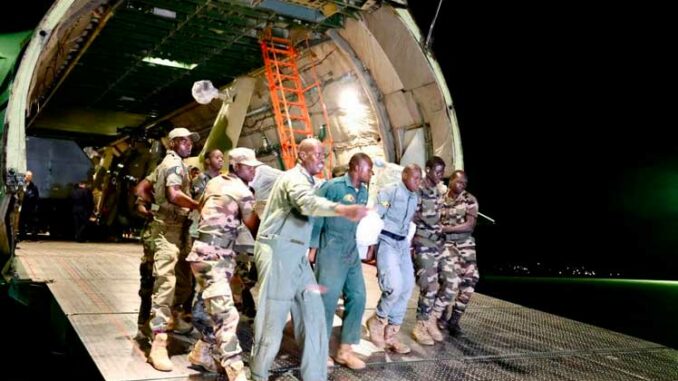 The ruling military junta in Bamako announced Monday that it had received a new shipment of Russian equipment for the Malian armed forces, including "two combat helicopters and surveillance radars.
"We are receiving this second batch of military equipment from Russia. This is the manifestation of a very fruitful partnership with the Russian state," said Major General Oumar Diarra, Chief of General Staff, according to a statement from the Directorate of Information and Public Relations of the Armed Forces (Dirpa).
The Twitter account of the Malian presidency posted images of the unloading of the cargo of the Russian cargo plane that brought the equipment to Bamako International Airport.
The colonels who took power by force in August 2020 in a Mali in the midst of security turmoil have drawn closer to Russia at the same time as they have turned away from France, which has been militarily engaged in the country against jihadists since 2013.
Against the backdrop of a diplomatic crisis with the junta, Paris announced in February the withdrawal of its soldiers deployed in Mali, an operation that should be completed this summer.
France and its European partners involved in Mali have been denouncing for several months the junta's alleged use of the services of the Russian private security company Wagner. The junta denies this and speaks of an old partnership with the Russian army.