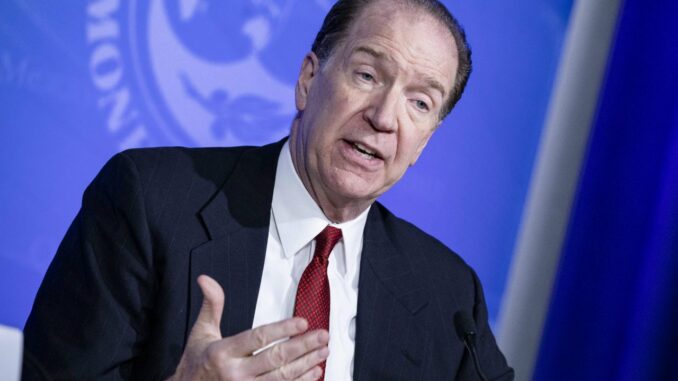 World Bank President David Malpass announced Monday that he is preparing a $170 billion aid package over 15 months to help countries deal with multiple crises including the food and humanitarian crisis caused by the war in Ukraine.
"We are preparing for an ongoing response, given the multiple crises" around the world, he told reporters at the launch of the spring meetings.
He cited food insecurity and the refugee crisis related to the war in Ukraine. Millions of people, mostly women and children, have fled Ukraine to escape attacks by Russia.
"In the next few weeks, I plan to discuss with our board a new 15-month package of about $170 billion to cover the period from April 2022 to June 2023," he said.
He added that the goal was "to commit some $50 billion of that amount over the next three months.
This is a significant amount, he noted, noting that the Board approved $157 billion in 2020 to address the pandemic crisis.
David Malpass also expressed particular concern about the debt burden of poor countries.
"We expect the debt crisis to continue to worsen in 2022," he said, pointing out that these countries were under "severe financial stress.
A total of 60% of low-income countries are already in debt distress or at high risk of debt distress.
Last week, David Malpass again called for an improved common G20 framework for debt restructuring.