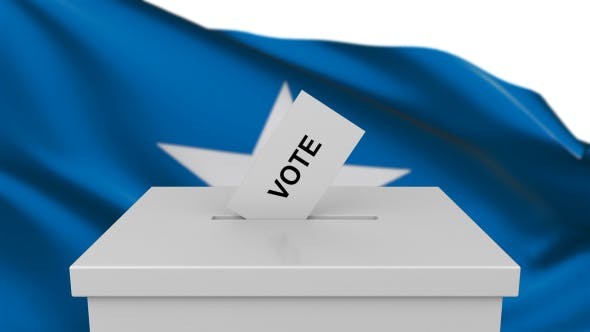 A record 39 candidates have been registered for the presidential election scheduled for Sunday in Somalia, announced Tuesday the parliamentary committee in charge of organizing the election, which has been postponed several times and awaited for over a year.
The new head of state will be appointed by the deputies and senators, gathered at the airport of the capital Mogadishu, the most secure place of this country of the Horn of Africa which faces for 15 years an insurgency of the radical Islamists Shebab.
Outgoing President Mohamed Abdullahi Mohamed, known as Farmajo, is seeking re-election, something none of his predecessors have achieved. Two of them, Hassan Sheikh Mohamoud (2012-2017) and Sharif Sheikh Ahmed (2009-2012), are running against him, as well as his former Prime Minister Hassan Ali Khaire (March 2017-June 2020).
Other candidates include the president of the Puntland region, Said Abdullahi Dani, and a woman, former foreign minister and deputy prime minister (November 2012-January 2014) Fawzia Yusuf Adan.
To be elected, a candidate must receive at least two-thirds of the votes of the deputies and senators, or 184 votes. This election will end more than a year of political crisis surrounding this election, which has been postponed several times. President Farmajo's term in office, elected in 2017, expired in February 2021 without being able to hold a new election.