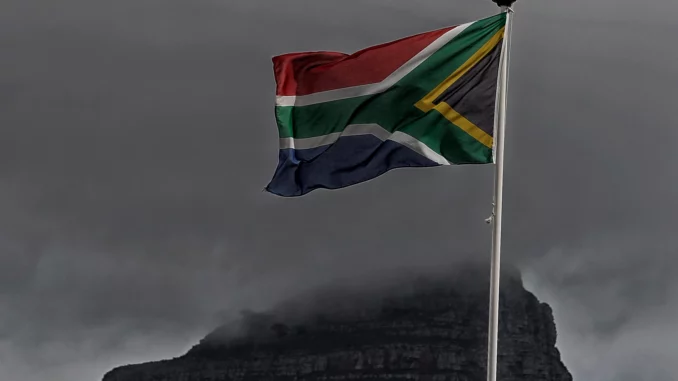 In South Africa, the Minister of Culture, Arts and Sports has become the laughing stock of the web after unveiling an extraordinary project. The construction of a 100 meter high mast to hang a giant luminous flag in a park in Pretoria. Cost of the work: 1.2 million euros (22 million rand). Money thrown down the drain, judged the Internet users, but also the press and the political parties.
One million views in four days. The video of the Minister of Culture and Sports, in which he awkwardly defends his flag project has been massively shared on social networks. Nathi Mthethwa is grilled by a journalist from the eNCA channel.
"I'm trying to put all these millions into context," the journalist asked. And the minister replies, "It will be lit at night, because education should never stop, day or night."
The flag was meant to symbolize the unity of the South African people. United, yes, but against the project… Too expensive, useless, a waste of money: the opposition political parties have united against this bright flag. Faced with the bad buzz, President Cyril Ramaphosa intervened to have the project cancelled. He even disowned his minister at a gala dinner, mocking a telephone conversation he had had with him about the project.
This was a humiliation for the Minister of Culture and Sports, a political gain for President Ramaphosa, who took the matter in hand, and a victory for public opinion. This flag project will not have been in vain.