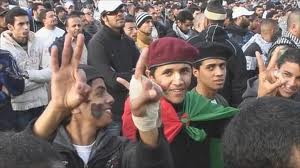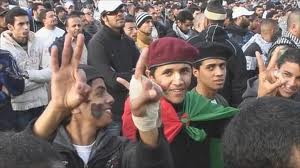 Libya's government reached a deal with rebels on Sunday to reopen two occupied oil ports accounting for 200,000 barrels per day of crude exports in a major breakthrough to end an eight-month blockade. The breakthrough also coincided with the day of "civil disobedience" in the city of Benghazi where some public and private business didn't open for the day. Flights into and out of the city were also suspended.
The actions of disobedience are mostly due to their demands for the suspension of the General National Congress (GNC) based in the country's capital and the upcoming parliamentary and presidential elections. However, it was reported that Sunday's day of action was not fully observed by the residents with some public institutions, schools and universities closed, while many businesses and others were opened throughout the day. One of the most affected areas by the protest was the Air Traffic, which lead to the closing of the International Airport and the suspension of all flights "until further notice", said by a source In the airport.
In July 2012, The GNC was elected in office for an18-month tenure with the authority to carry out all the political affairs of the nation but extended its term in office from early February until end of December this year which aroused anger among the civilians. Being pressured by demonstrations, it later announced early elections but gave no specific date for the voting.
Meanwhile, the rebels have agreed to free the oil ports of Zuetina and Hariga. The government will take over the ports and the "protesters are banned from returning or obstructing work at the ports," Justice Minister Salah al-Marghani stated. The shutdown has already cost the state billions of dollars in lost oil revenues.