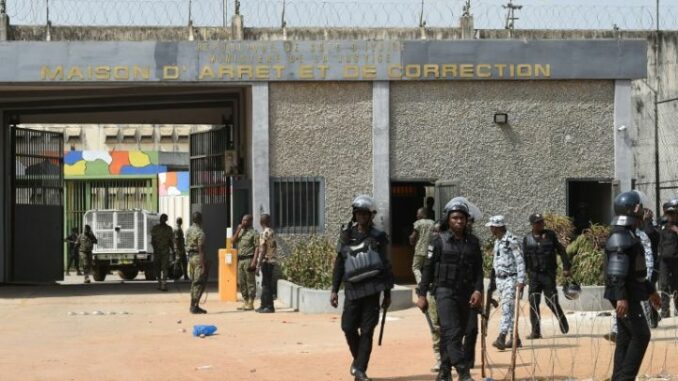 A drug trafficker, who was serving a 10-year prison sentence, escaped from the Abidjan prison on Thursday 16 June. And the circumstances of this escape are not trivial.
A communiqué from the Ministry of Justice gives the modus operandi of this escape. It happened last Thursday. The prisoner is a 39-year-old man, Franco-Senegalese, Mohamed Tambedou. He is serving since 2019 a sentence of 10 years in prison after being convicted of international drug trafficking.
On Thursday, Mohamed Tambedou managed to convince two prison officers and an officer of the social service of the Maca, the prison in Abidjan, to let him out to withdraw money from the bank in town. The three officers let themselves be bribed. Using a false document, they extracted the prisoner from his cell. But a few hours later, the three officers return to Maca without their prisoner.
What happened on the outside? The statement does not say much more. Except that, according to the three agents, Mohamed Tambedou led them to a residence in zone 4, in the south of the city, where he managed to escape in circumstances that remain unclear. The man is still actively sought. A procedure for escape was immediately opened. As for the three officers, they are being prosecuted for complicity in the escape.