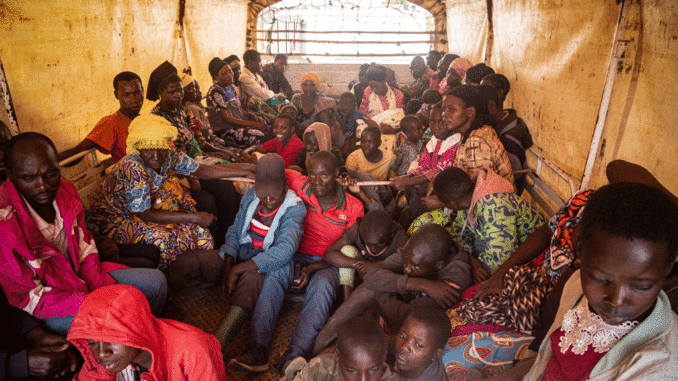 M23 rebels announced on Monday the reopening of a border post between the Democratic Republic of Congo and Uganda that they had seized on 13 June, at Bunagana, while fighting continued further west, local sources said.
"Today we opened the border at the Bunagana border post," M23 spokesman Willy Ngoma said in a video released to the press, standing outside the immigration building on the Congolese side of the border. "As you see, the population is starting to come back… They have to come back, so that the children can go to school," he added.
"Yes, the M23 has just opened the border (…) but some of the people who are crossing come to pick up some things and then go back to Uganda," said Damien Sebusanane, a local civil society leader.
Since the end of March, when violent fighting pitted the M23 ("March 23 Movement") against the Congolese army in Rutshuru territory, thousands of people had fled to Uganda. Some have returned, but further fighting has resulted in further waves of refugees.
Bunagana is an important trading and transit centre for goods, where thousands of dollars a week in taxes and duties are collected. The reopening of the border at Bunagana does not mean that vehicles can travel by road to Goma, the capital of North Kivu. The front line is indeed nearby, with the FARDC positioned at the Rwanguba bridge, about 25 km from the border.
Fighting has also been reported since Sunday evening further inland, towards Bikenke, about 15 km from the Rumangabo military camp. "We were attacked by the M23. Yesterday we lost four soldiers and another was wounded," said a military source on condition of anonymity. "We are on the front line here with Monusco (the UN force in the DRC)," he added.