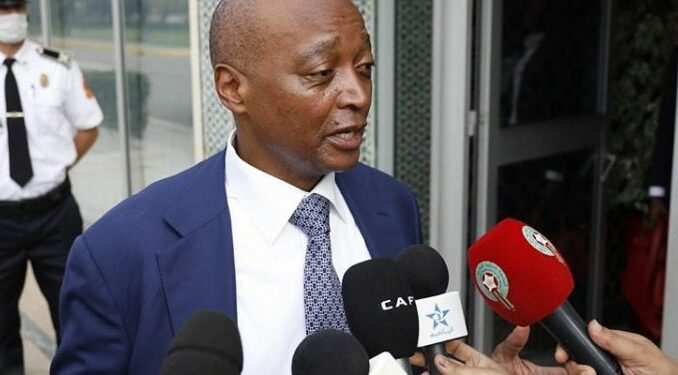 The next African Cup of Nations (AfCon 2023) will take place in January/February 2024, the Confederation of African Football (CAF) announced on 3 July in Rabat. CAF president Patrice Motsepe put forward the climate to justify this postponement to the beginning of 2024, at the end of a meeting of the body's Executive Committee.
The Confederation of African Football (CAF) has taken the expected decision to organize the next African Cup of Nations (CAN 2023) in January/February 2024 instead of June/July 2023. Its president Patrice Motsepe announced it at the end of a meeting of the Executive Committee (ComEx) organized on the sidelines of the women's CAN 2022, this July 3 in Rabat.
The South African invoked the climate in Côte d'Ivoire to justify this delay. The boss of African football has however assured that the Ivorian preparations for this competition are not at fault. I must tell you that I am so proud of the good work done by Côte d'Ivoire, with excellent progress," he said. The main problem here is basically the rain, the climate. This is the one and only reason why the CAF Executive Committee decided to move the CAN to Côte d'Ivoire in January/February 2024. He added: "I think this competition will be special."
This edition, like the one in Cameroon, will therefore take place at the beginning of the calendar year. This situation is likely to create strong tensions with the European clubs that massively employ African players. The European football players were against the organization of the 2021 African Cup of Nations in January/February 2022. Patrice Motsepe remembers this well and that is why he considers it difficult to systematically organize his flagship competition at this time of the year. "January is not an ideal time because European clubs are not always willing to release some of their best players. But as it is, we really had no choice," he continued.