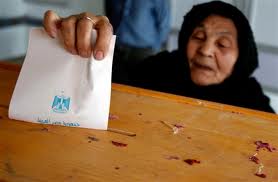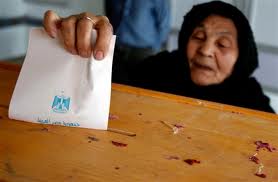 Egypt's May 26-27 presidential elections will be a dual competition between former army chief Abdel-Fattah El-Sisi and leftist politician Hamdeen Sabahi. The elections have been criticized by some of the opposition parties as a mere formality to elect El-Sisi as President.
The country's first democratically elected government spent little more than a year in power before being toppled in a military coup d'état headed by an actual president candidate, El-Sisi. The Muslim Brotherhood is against the elections because it believes that the ousted president, Mohammed Morsi, continues to be the legitimate President of Egypt.
Election commission spokesman Abdel-Aziz Salman said el-Sisi garnered 188,930 signatures of support during the submission of his dossier as a nominated presidential candidate. That's nearly eight times the required 25,000 signatures from at least 15 of Egypt's 27 provinces that a would-be candidate needs in order to run. Sabahi submitted 31,555 signatures.
El-Sisi is expected to win but the opposition has already started complaining of intimidation and interference of authorities in the elections. State and private media have been relaying songs and messages that glorify El-Sisi as a national savior who salvaged Egypt from the past government led by Mohammed Morsi. Tactics such as detention are also claimed to be used by officials to intimidate supporters of Sabahi.
Ayman Nour, a liberal politician and 2005 presidential candidate who opposed Morsi's ouster, has called on Sabahi to withdraw his candidacy because it will help to legitimize an election that he describes as a "farcical theatre" where he could become "an extra."
In the 2012 elections which registered 13 candidates, Sabahi received around five million votes and came out third of the lot. This year, he is appealing to Egypt's secular youth and working class to vote for him.