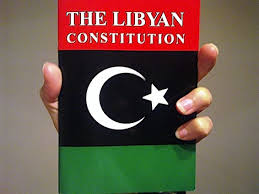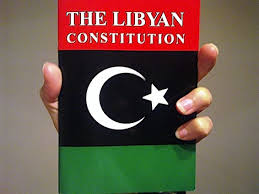 Libya's transition towards a democratic system of government has taken another step after a special body designed to draft a new constitution met in Beida, east of Benghazi, for the launching ceremony. Dozens of officials, tribal chiefs and civil society representatives took part in the ceremony amid tightened security measures. The country is divided over tribal and ethnic lines; a factor expected to affect the deliberations of the committee.
The 60-member committee is expected to submit a constitutional draft in 120days. Meanwhile, the committee is composed of only 47 members because several regions are still struggling to organize elections due to security challenges. Violence in Dema, an Islamist hotspot in the east and several southern areas didn't have representatives at the ceremony. The Berbers, a minority of the population, abstain from participating in the committee because they want more rights.
Libya desperately needs a viable government and system of rule so that it can focus on reconstruction and on healing the divisions exposed by the NATO-backed campaign against Gaddafi. Mohamed Al-Tumi, a member of the committee from the Tripoli region, is pessimistic that Libya's return to normality still requires patience. He said that "the constitution should be finished in eight months."
The committee could be guided by the resolution which was passed by the General National Congress declaring Libya as a Muslim country bounded by the Islamic and moral code of the Sharia as the source of its legislation.
A hectic task lies ahead of the members of the committee. They will have to formulate a constitution which will heal the deepening political and tribal rivalries that the country has been experiencing especially after the departure of Ghadaffi.
The authorities meanwhile will to deal with the political crisis the country is experiencing.