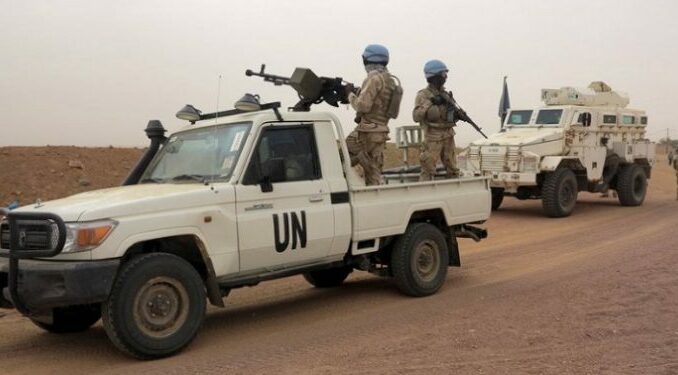 Two peacekeepers of the United Nations Mission in Mali (UNMIS) were killed and five others seriously injured Tuesday in a mine explosion in the north of the country plagued by jihadist violence, the UNMIS announced.
"This morning, an armoured vehicle in a UNMIS convoy hit a mine on the Tessalit-Gao road," the organization said in a statement. "It was two Egyptian peacekeepers who were killed about 60 kilometres from Gao, a Minusma official said on condition of anonymity. "A rapid intervention force was sent to the scene and the wounded were evacuated," the UN said.
Improvised explosive devices (IEDs) are one of the jihadists' weapons of choice against UNMIS and Malian forces. With some 13,000 troops, Minusma, created in 2013 to support the Malian political process, is the UN peacekeeping mission with the highest number of casualties. The Security Council on Wednesday extended its mission for another year.
In total, 177 of its peacekeepers have died in hostile acts, including four in June. Eight other peacekeepers were also injured by mines in the Timbuktu area on 23 June.