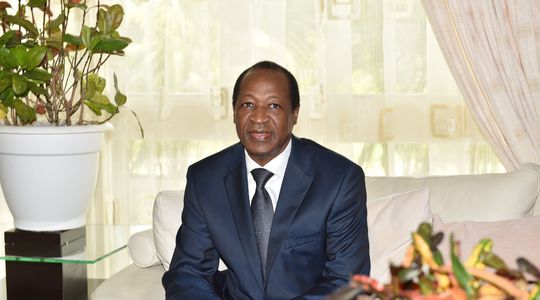 Burkina Faso's ex-president Blaise Compaoré, in exile in Ivory Coast since his fall in 2014, is expected in Ouagadougou at the end of the week to meet the military authorities who emerged from the January coup.
Mr Compaoré, who was sentenced in absentia to life imprisonment in April by a military court in his country, "is expected at the end of the week, he should arrive on Thursday or Friday for a short stay" and "be received by the head of state as part of the national reconciliation," said a source close to the Burkinabe government.
This information was confirmed by the entourage of the former president.
An emissary of the head of the military junta, author of the January 24 coup, Lieutenant Colonel Paul-Henri Damiba, "met with him last week in Abidjan for this purpose," according to the source close to the government, who said that Ivorian President Alassane Ouattara had also received him.
During his stay, he will reside in a state villa in which had been placed under house arrest President Roch Marc Christian Kabor, overthrown in January, according to it.
"But if his definitive return was decided, he would then have to retire to his residence in Ziniaré, his native village," she added.
On social networks, supporters of the former president called for a rally at Ouagadougou airport on Friday morning.