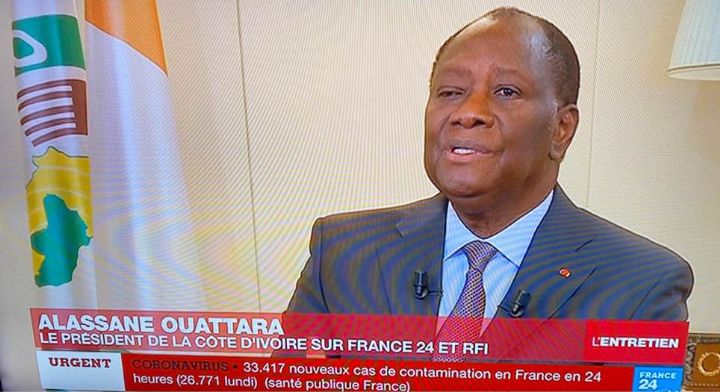 Côte d'Ivoire on Tuesday asked Mali to release "without delay" its 49 soldiers who were "unjustly" arrested on Sunday at Bamako airport and accused by the authorities of being "mercenaries".
"No Ivorian soldier of this contingent was in possession of weapons and ammunition of war," said a statement from the Ivorian presidency issued after an extraordinary National Security Council (CNS).
"Côte d'Ivoire, which has always worked within sub-regional, regional and international bodies for peace, stability and respect for the rule of law, cannot be part of a logic of destabilization of a third country," the text added.
According to Abidjan, the presence of these soldiers in the framework of logistical support operations for the United Nations mission in Mali (Minusma) is "well known to the Malian authorities".
Ivorian soldiers have been present at Bamako airport since July 2019 and the signing of an agreement with the United Nations, the statement said.
"Since that date, seven contingents have taken turns periodically on this site, without any difficulty," added the Ivorian authorities, who said they had sent "a copy of the mission order" to Bamako.
On Monday evening, the Malian authorities had said that the soldiers arrested the day before "were illegally on the national territory of Mali (…) in possession of weapons and ammunition of war, without a mission order or authorisation".
"The fateful intention of those arrested was clearly to break the momentum of the rebuilding and securing of Mali, as well as the return to constitutional order," said government spokesman Abdoulaye Maïga. Mali, a landlocked country in the heart of the Sahel, has seen two military coups in August 2020 and May 2021. It recently adopted a transition timetable to allow for a return to civilian rule in March 2024.