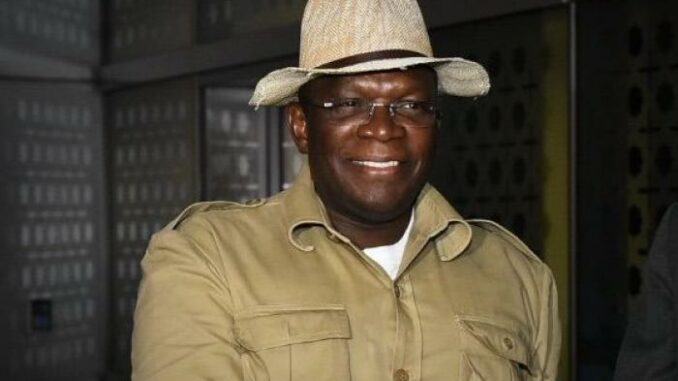 Ibrahima Kassory Fofana, Prime Minister of Guinea until the military coup of 2021 and in detention since April, is prosecuted for "embezzlement" of more than 40 million dollars intended for the management of the epidemic of Covid-19 and unjustified disbursements, revealed last Friday the Attorney General of Conakry.
Mr. Fofana, the last Prime Minister of President Alpha Conde (2010-2021), overthrown in September 2021 by the junta led by Colonel Mamady Doumbouya, is charged and imprisoned since April 6 for "misappropriation" of public funds. But the facts of the case have not yet been revealed.
"We accuse Mr. Ibrahima Kassory Fofana (of) embezzling several billion Guinean francs (…) including the sum of 46.2 million dollars in the context of the emergency procedure to support the epidemic of Covid-19," said at a press conference the Attorney General Ali Toure, appointed by the ruling junta.
Amounts of "81.2 billion Guinean francs" (more than 9 million euros) have been "fully disbursed by order of Mr Ibrahima Kassory Fofana. We have no justification for the use of this amount," the prosecutor said, without specifying the initial destination of this money.
In addition, "suspicious movements in his bank accounts have been noted," he added.
Fofana was charged and imprisoned on 6 April with three other former officials, former Defence Minister Mohamed Diané, Environment Minister Oyé Guilavogui and Hydrocarbons Minister Zakaria Coulibaly.
Head of government from May 2018 until the coup d'état in September 2021, he had just been appointed on 31 March to head the former ruling party under Mr. Condé, until a forthcoming congress.