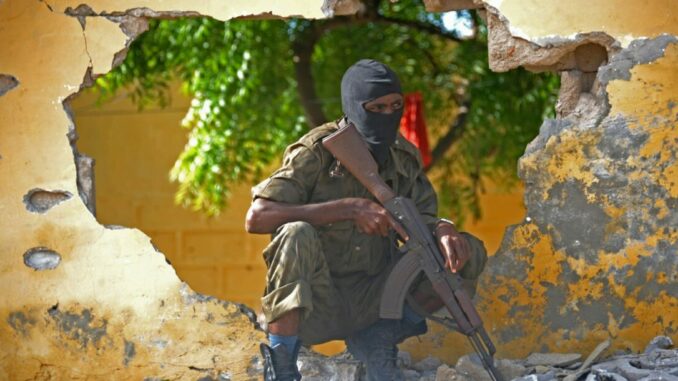 At least nine people, including a senior local politician, were killed on Wednesday in the southern Somali city of Marka by a suicide bomber who blew himself up near a government building, police and witnesses said.
The radical Islamist Shebab claimed responsibility for the suicide bombing, saying they had targeted Abdullahi Ali Ahmed Wafow, the prefect of Marka district, located about 100 km south of Mogadishu in the Lower Shabelle region.
"Reeve Abdullahi Wafow was killed in an explosion along with eight other people, mostly security personnel. The police are still investigating the incident but there are already indications that a suicide bomber carried out the deadly attack," said Ibrahim Ali, a police officer in Marka reached by phone.
"The attack happened in front of the Marka district administration office where the prefect was talking with people," he added.
Witnesses said the suicide bomber, dressed in civilian clothes, approached the prefect before detonating his explosives.
The Shebab, affiliated with al-Qaeda, have been engaged in a 15-year insurgency against the federal Somali government, supported by the international community and an African Union force.
Driven out of Somalia's main cities, including the capital Mogadishu in 2011, they remain entrenched in vast rural areas, from where they carry out attacks against government targets and security forces in particular.