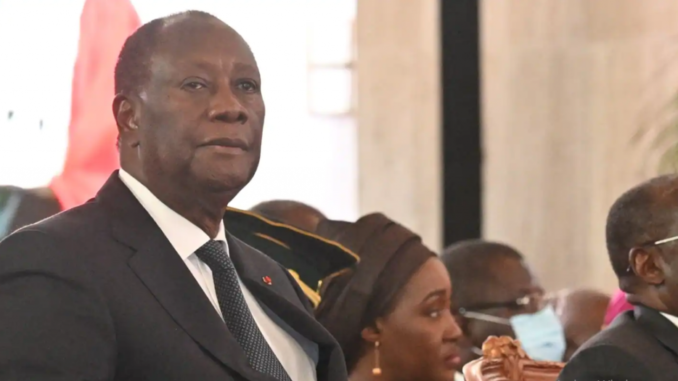 The process of obtaining the release of 49 Ivorian soldiers detained in Bamako for three weeks "may be long", the Ivorian government spokesman acknowledged in Abidjan.
"Côte d'Ivoire has favored dialogue" to obtain their release and "discussions are underway", the spokesman, Amadou Coulibaly, said at the end of the Council of Ministers.
"Everything is being done so that our soldiers can be reunited with their families," he said, adding: "It may take a long time, but we must have confidence in the state and a happy outcome will be obtained."
Côte d'Ivoire says its 49 soldiers were "unjustly" arrested on July 10 at Bamako airport, accused by the ruling Malian military of being "mercenaries" seeking to destabilize their country.
According to Abidjan, the presence of its soldiers, in the framework of logistical support operations for the UN Mission in Mali (MINUSMA), was "well known to the Malian authorities".
However, MINUSMA acknowledged "dysfunctions" concerning the mission of these Ivorian soldiers.
The Ivorian Defense Minister, Téné Birahima Ouattara, received the families of the detained soldiers on Wednesday, telling them that they had been sent to Mali "as part of a regulatory mission" and had "not done anything wrong".
According to him, Mali and Côte d'Ivoire "have a common enemy, terrorism" and "the same fight", to "confront it". Togo is playing the role of mediator between Côte d'Ivoire and Mali, but initial negotiations on July 28 in Lomé did not result in any progress.
Mali is demanding that Côte d'Ivoire acknowledge its responsibility and express "regrets" for the deployment of soldiers on its territory without a legal framework, without notification or prior consultation with the Malian authorities, according to diplomatic sources close to the negotiations.
Bamako also asked Abidjan to hand over Malian personalities present in Côte d'Ivoire and wanted by the Malian justice system, according to these sources.
All these conditions were rejected by the Ivorian government. The arrests came in a context of growing friction between the military in power in Bamako and their international partners.