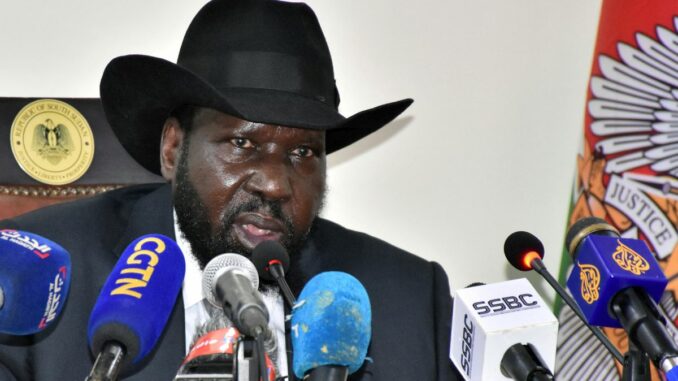 South Sudan's unity government on Thursday announced a two-year extension of the post-civil war "transition period", which was supposed to end in 2023, in a new "roadmap" for the peace deal that has been denounced by some foreign sponsors.
"After lengthy deliberations, the committee agreed to extend the transition period by 24 months," Government Affairs Minister Martin Elia Lomuro announced to diplomats, President Salva Kiir and First Vice President Riek Machar.
"A new roadmap has been agreed upon," he added, explaining that the decision was taken "to address the challenges that are hampering the implementation of the peace agreement.
The end of the "transitional period", scheduled for 2022 after several postponements, had been pushed back to February 2023 in the face of the lack of progress on many of the provisions of the peace agreement that ended a bloody five-year civil war between sworn enemies Riek Machar and Salva Kiir in 2018. The conflict had left nearly 400,000 people dead and millions displaced.
The agreement led to power-sharing in a unity government inaugurated in February 2020, with Mr Kiir as President and Mr Machar as Vice-President.
Representatives of the United States, the United Kingdom and Norway, the "troika" that sponsored the country's independence in 2011, boycotted the meeting at which the extension was announced. In a letter to President Salva Kiir, they deplored the fact that all parties concerned had not been consulted.