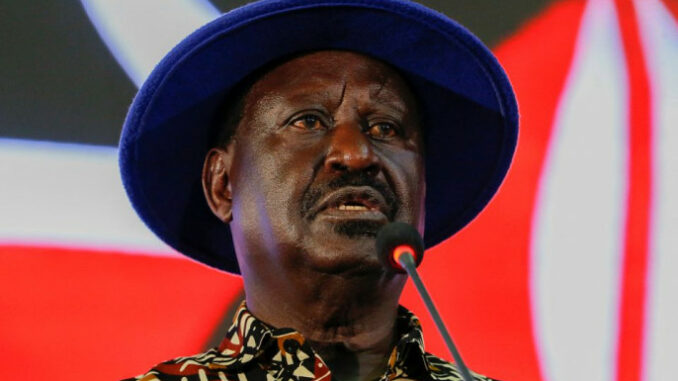 Raila Odinga on Tuesday rejected the results of Kenya's August 9 presidential election, announced the day before and which gave his rival William Ruto a narrow victory, calling them a "parody".
He said the results were a "travesty" and a "clear disregard" for the constitution. Mr Odinga, a veteran Kenyan politician backed by the incumbent government, lost to Mr Ruto by about 230,000 votes.
Incumbent Deputy President William Ruto was declared the winner with 50.49% of the vote against 48.85% for Raila Odinga.
Raila Odinga, 77, was running this year for the fifth time. In 2013 and 2017, he had challenged the results before the Supreme Court, which in the latter year invalidated the election.
"We will pursue all legal and constitutional options available to us. We will do so in view of the many flaws in the elections," he said in his first address since announcing his defeat.
"Yesterday, our fledgling democracy suffered a major setback" and "Kenya is facing a deep political and legal crisis", he continued, denouncing the role played by the internally divided Independent Electoral Commission (IEBC).
"We are aware of the IEBC's past political bias that has plunged this country into its darkest chapter," he added, referring to the "horrific memories of the aftermath of the 2007 elections that are still fresh in people's minds".
That year, Raila Odinga contested the results. The post-election crisis that followed led to inter-ethnic clashes and the death of more than 1,100 people, the worst violence since the country's independence in 1963.