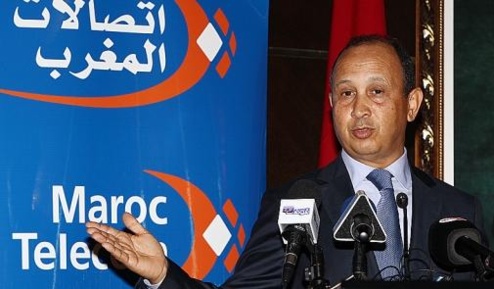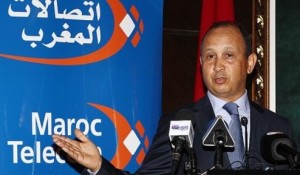 Maroc Telecom, the leading telecom operator in Morocco, has once again confirmed its African leanings by acquiring the branches of its new shareholder, UAE Etisalat, in Benin, Côte d'Ivoire, Gabon, Niger, Central African Republic and Togo.
The transaction with UAE Etisalat is worth$ 650 million and also includes the acquisition of Prestige Telecom which provides, on behalf of Etisalat, IT services to its subsidiaries in the African countries.
Etisalat subsidiaries in Egypt and Nigeria, however, are not affected by the deal, which focuses on Francophone countries in West Africa.
The transfer of Etisalat's West African subsidiaries to Maroc Telecom will become effective after completing the sale and obtaining the required authorization of competent authorities in the six countries where Etisalat operates.
The UAE telecom operator will shortly become the majority shareholder of Maroc Telecom after it concluded last November a transaction to buy Paris-listed Vivendi's 53 percent holding in the Moroccan group for €4.2 billion ($5.78 billion.)
Maroc Telecom, having sensed that the telephony market would sooner or later get saturated and that competitiveness would constantly increase in Morocco as in other countries, started, years ago, looking for diversification and expansion of its operations abroad, mainly in Africa, materializing thus Morocco's African policy, which seeks to develop an innovative, mutually beneficial South-South partnership.
The group thus started operating in Mauritania as early as 2001 and later on, between 2006 and 2009, it established branches in Burkina Faso, Gabon and Mali.
With this new purchase of Etisalat subsidiariers, Maroc Telecom is expanding its presence in Africa bringing to nine the number of countries where it will be operating.
This African strategy, spearheaded by the group's CEO, Abdeslam Ahizoune, proved successful as the company' s international operations are now delivering the benefits.
The sub-Saharan subsidiaries are actually increasingly contributing to the performance of the Group. Since it started operations in Sub-Saharan Africa, Maroc Telecom has increased tenfold the number of customers in the four African countries to 17 million and in 2013, these subsidiaries represented 27 per cent of the group's overall turnover.
Maroc Telecom, which pioneered mobile services in Morocco and contributed to upgrade national IT infrastructures to international standards, likewise played a key role in the modernization of the telecommunications sector in the other countries where it has operations.
So, when UAE Etisalat, a leading telecom operator in the Gulf and the Middle East, decided to sell to its new partner its African subsidiaries, it gave an additional evidence to the ability of the Moroccan group to continue to expand in Africa without Vivendi, confirmed the confidence it is enjoying at the international scale and endorsed its emergence as a continental Telecom champion.
After the official entry of Etisalat in the capital of Maroc Telecom, where the Moroccan State is holding 30 percent of shares, the two groups will be operating some 42 million lines in francophone Africa.