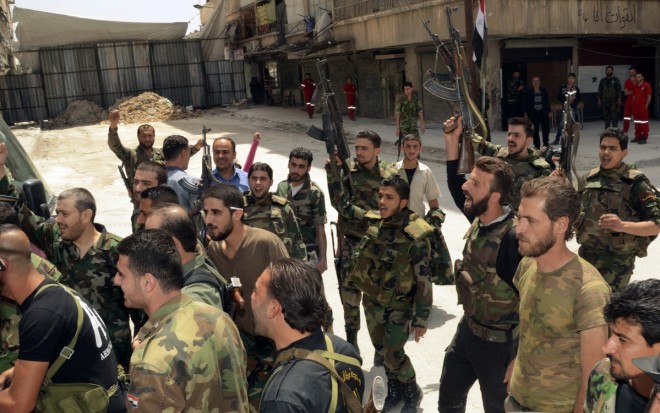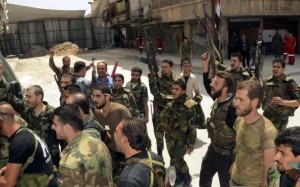 Rebels have departed from the town of Homs as part of a deal with the government in Damascus. Government forces will take control of the city. The deal doesn't mark the end of the war in Syria but could be seen as a very important psychological victory for Assad and his forces. Activists consider Homs to be the "capital of the revolution."
The rebels left the city in buses and also freed their captives. Homs Provincial Governor Talal Barazi said the city will be "declared a security city" after necessary security check-ups. He hinted that construction will soon begin.
Anti-government groups are against the presidential elections which will take place next month. They believe it's against the objectives of the Geneva talks. The state television reported that "Old Homs has been completely cleansed of armed terrorist groups" after the departure of almost 1200 rebels and some civilians.
The Homs evacuation comes after months of gains by the army, backed by its Lebanese ally Hezbollah, along a strategic corridor of territory linking the capital Damascus with Homs and on to Assad's Alawite heartland on the Mediterranean. Rebel forces now control northern and eastern Syria while Aleppo remains to be a battleground.
More than 150,000 people have died in the conflict. Millions more have fled their homes and fighting regularly kills more than 200 people a day. The international community has found it difficult to end the war which started three years ago.
Countries in the Middle East, North Africa and in Europe are worried about their national security because their citizens are active in the war. Several European countries met Thursday with officials from the United States, Turkey, Morocco, Jordan and Tunisia to discuss how to control it before it gets too late.