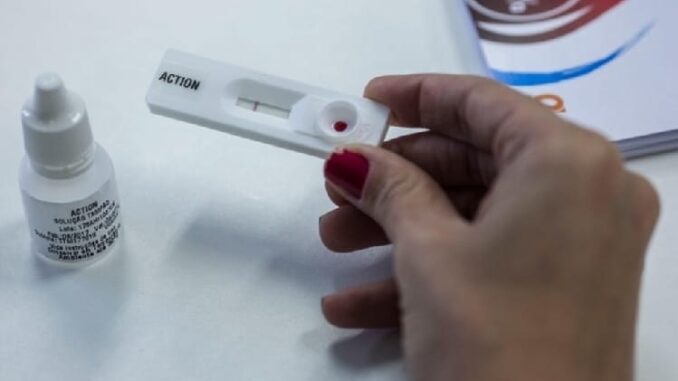 In order to lower the number of new HIV infections in the nation, the health authorities in Mozambique have launched a significant effort to implement HIV/AIDS self-testing.
Self-testing allows persons who are concerned about diagnostic confidentiality or who are otherwise difficult to reach by conventional counseling and testing to learn their HIV status at their convenience and in the presence of someone they can trust. Authorities warn consumers to always verify the results with traditional tests, nevertheless.
Health Minister Armindo Tiago stated, "We are aware that in order to eliminate HIV as a public health threat by 2030, we must focus on those who are most vulnerable, accelerate the introduction of new and existing methods of diagnosis and prevention, and ensure early access to the most effective treatment.
The minister was addressing in Maputo the opening ceremony of the IV Meeting of the Consultative Council of the National AIDS Council. Thev two-day event was held on the topic "Ending disparities driving HIV epidemic and prioritizing prevention".
According to Tiago, the introduction and expansion of more potent preventive measures, like pre-exposure prophylaxis, also boost efforts to strengthen combined prevention and consequently hastens the decline in new infections, particularly among those who are more susceptible to infection, like teenagers, the key population, etc.
Early treatment with the best medications is being ensured because it is essential to stop HIV transmission and save lives. In adopting new regimens that incorporate dolutegravir (DTG) as part of the preferred treatment suggested by the World Health Organization (WHO), we have been at the vanguard, he asserted.
He claimed that more than 80% of Mozambicans were receiving therapy with this antiretroviral drug, which is more efficient, simpler to administer, and has less side effects than others.
The Minister stated that the government is cognizant of the current funding and human resource challenges for effective coordination and monitoring of the national response to HIV/AIDS and acknowledges everyone's efforts in enhancing the coordination of the response.