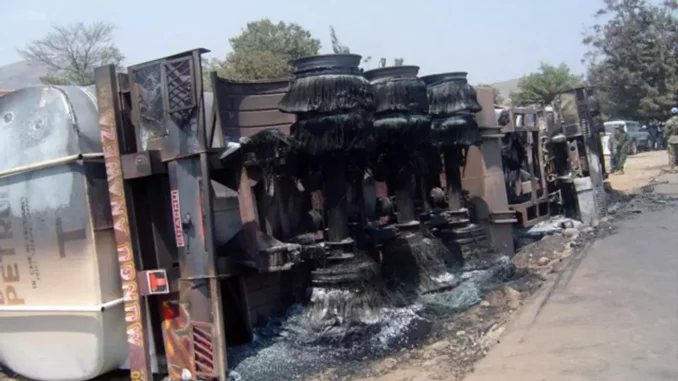 At least seven people were killed and 16 others seriously burned in an explosion of a tanker truck loaded with fuel on Wednesday night in the western part of the Democratic Republic of the Congo, announced Kongo-Central Province Governor Guy Bandu.
The accident occurred in the Madimba territory, 120 km west of Kinshasa, where a tanker had exploded after a collision at the same location in October 2018, killing more than 50 people.
Bandu tweeted that an "already-heavy" provisional death toll indicates 7 dead and 16 seriously burned. Operations of clearing the track were underway.
According to witnesses, the vehicle, which was heading towards Kinshasa, overturned on the road, and some residents came to collect fuel that was escaping from the tanker, and that's when the explosion took place.