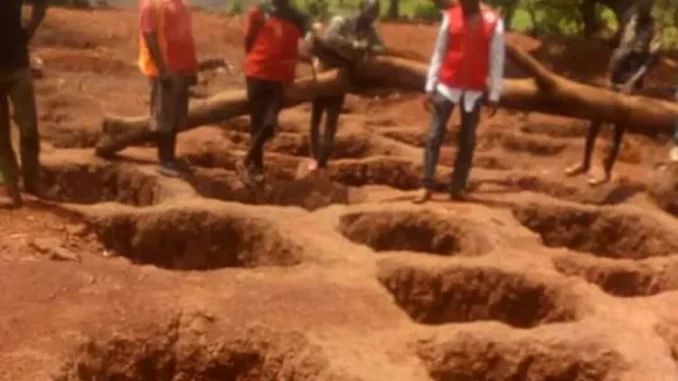 Eight people were killed Thursday in a landslide of an artisanal gold mine in Siguirin, in Haute Guinee province of the Guinea, reports say.
The local major told the media the miners dug the feet of the mines causing the landslide.
"A few weeks ago, I received in my office the district president of Fadou informing me of the discovery of a gold mine in Fadou. And he said that they want to exploit it. I agreed. unfortunately, I don't have time to go and visit the site. But, they dig a big pit then they use the gold holding machines," said Karifa Doumbouya, mayor of Norassoba, the commune housing the mine.
"In a mine pit, you can count about fifty young people. When there is a cave-in, there are many victims. As everyone is looking for his own side in the mine, they cut the feet of the mines," he added.
The victims are aged between 25 and 35. The landslide also caused injuries to 5 other miners who were taken to hospital. The Thursday incident is the last artisanal mining accident that took place in the rural commune. In February 2019, another landslide incident killed 17 miners, Guinee News reports.