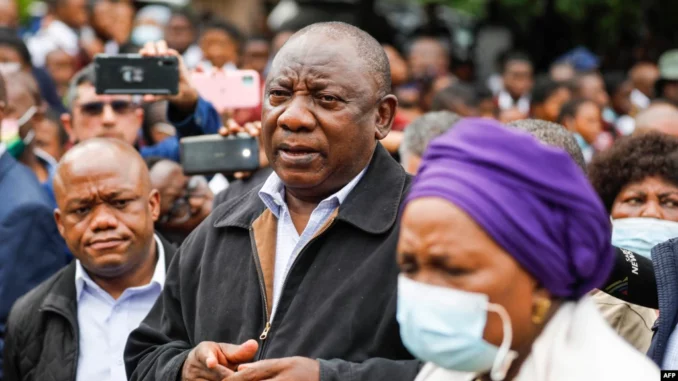 The South African government has announced that the official residences of ministers will be exempt from the rotating power cuts that the national power utility, Eskom, has begun to implement.
Since his coming to power in 2018, President Cyril Ramaphosa has been trying to reform the state-owned utility to make it more efficient.
Recurring power outages have reached record levels this year, leading the government to put in place a new board of directors in late September in hopes of getting the company back on track.
On the ground, public frustration has reached a fever pitch.
"We are disgusted, but we are not surprised," said Zwelinzima Vavi, general secretary of the Federation of South African Trade Unions (SAFTU). For him, the decision to spare ministers from the power cuts that the rest of the population suffers is reminiscent of the scenario in the novel Animal Farm, where one of the protagonists says: "all animals are equal, but some animals are more equal than others.
For the authorities, the decision to exempt the official residences of ministers is not only logical, but also stems from a concern for national security.
Government officials pay for water and electricity at their private residences and the exemption applies only to their official residences in Pretoria, the political capital, said Moses Mushi, spokesman for the Department of Public Service. "The government provides official residences for ministers because we expect them to be available to the nation 24 hours a day," he added.