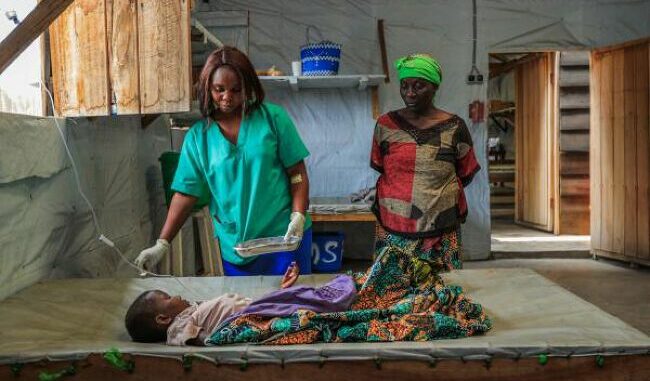 Malawi has asked the United Nations for more cholera vaccines in an attempt to contain an epidemic that has already killed 128 people and could worsen next month with the arrival of rain.
The poor southern African country has recorded 4,420 cases since March. "We have requested more vaccines" from the U.N. led cholera task force, confirmed Storm Kabuluzi, director of prevention services at the Ministry of Health.
He said the extra doses would be prioritized for the central and northern parts of the country, where the disease has spread from "traditionally cholera-prone" areas in the south. Infections are accelerating, and the epidemic now affects 24 of Malawi's 28 districts. The number of cases has almost tripled since August, according to the government.
"If the situation is not controlled, it will be a big problem during the rainy season because it is a water-borne disease," said Maziko Matemba, a health specialist.
Cholera is usually contracted from contaminated food or water and causes diarrhea and vomiting. Safe water supply and sanitation are essential to prevent and control its transmission, according to the WHO, which warned last week that Malawi was "on the verge of a public health crisis.