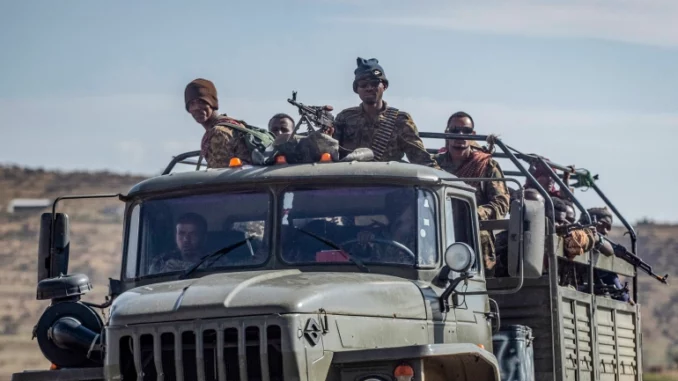 Tigray is caught between a joint offensive by the Ethiopian and Eritrean armies in the north and Ethiopian troops in the south, assisted by regional forces from Amhara and Afar.
The Tigray rebels announced on Tuesday that Ethiopian and Eritrean forces had seized the key town of Shire, in this northern region of Ethiopia, which is in the grip of a deadly conflict, amid international concern and calls for an end to the fighting.
The "invading forces have for the moment taken control of some areas, including Shire," the rebel command said, calling on "all able-bodied Tigrayans to stubbornly defend" the region.
Two humanitarian sources confirmed to AFP the capture of Shire, without giving further details.
Shire, a town with a population of 100,000 before the conflict and located some 50 km from the border with Eritrea, a country that borders the whole of northern Tigray, is home to an airport and is on a road linking Mekele, the regional capital, some 300 km away.
It is also home to thousands of Tigrayans displaced by the conflict that has ravaged northern Ethiopia since November 2020.
In recent days, the United Nations, the African Union (AU), the European Union (EU) and the United States, among others, have expressed concern about the intensification of military offensives in Tigray, particularly in Shire, which has been the target of shelling for several days.
Two civilians and an employee of the NGO International Rescue Committee (IRC) died in one of these bombings on Friday.