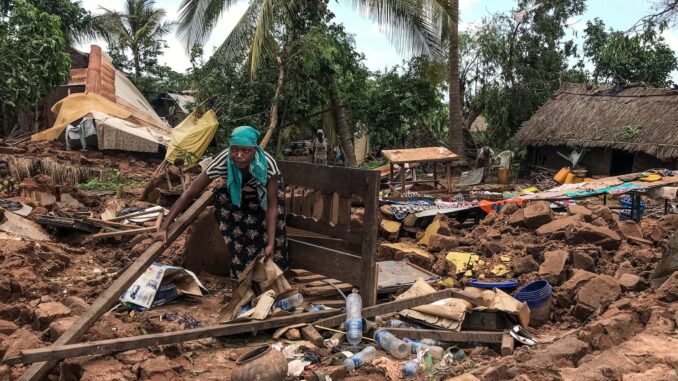 Mozambique's Council of Ministers yesterday approved a decree to create a disaster management fund, a government spokesman said.
The disaster management fund is a bank account managed by the National Institute for Disaster Risk Management and Reduction [INGD]," Filimão Suaze told the media moments after the weekly meeting of the Council of Ministers in Maputo.
According to the source, the disaster management fund aims to "support the charged organs and bodies" linked to the management of natural disasters in Mozambique.
"This is actually an update of the law," explained the Council of Ministers spokesman.
Mozambique is considered one of the most severely affected by climate change in the world, facing cyclical flooding and tropical cyclones during the rainy season, which runs from April to October.
In the 2020/2021 rainy season, the country was plagued by extreme weather events highlighted by storm Chalane and cyclones Eloise and Guambe, in addition to other weeks of heavy rain and flooding.
The 2018/2019 rainy season was one of the most severe in memory in Mozambique: 714 people died, including 648 victims of two of the largest cyclones (Idai and Kenneth) ever to hit the country.