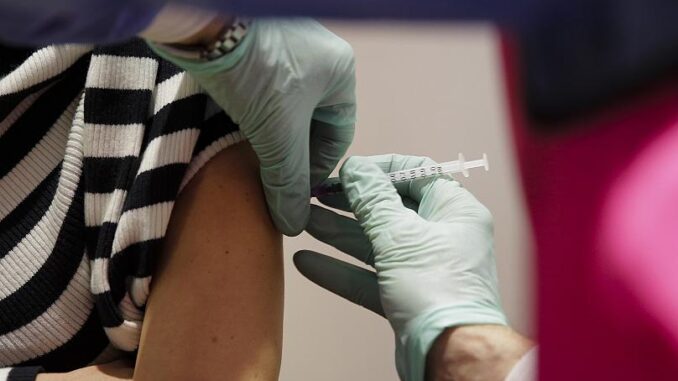 The Angolan Minister of Health announced the beginning, on next Monday, of the fourth booster dose of the vaccine against Covid-19, a disease with more than 104,000 registered cases since the beginning of the pandemic and 1,922 deaths.
Silvia Lutucuta, who presented data on the situation of covid-19 in the country, said that it continues to register cases of Covid-19, some of them requiring hospitalization, among severe and critical cases, and also some deaths.
The vaccines will be administered in municipal hospital units and by mobile teams, taking into account that most of the high performance vaccination posts have been closed.
In turn, the Secretary of State for Public Health, Carlos Alberto Pinto, while presenting the data on the epidemiological situation of covid-19 in Angola said that daily cases of the disease are registered.
In the last 24 hours, the country registered 32 positive cases, 22 of which in Luanda, the most affected province, without any deaths and with seven cases of recovery from the disease.
In the same period, 160 samples were processed by RT-PCR, being ten positive and 150 negative, with a positivity rate of 6.3%.
Carlos Alberto Pinto stressed that from August to the present date there have been small outbreaks.
"After the number of accumulated cases dropped from August to September from 537 to 191, it increased again in October to 754 cases, that is, four times more than in the previous month," he stressed. The Secretary of State said that the increase in cases may be associated with the poor use of masks and poor compliance with vaccination.
The national director of Public Health, Helga Freitas, indicated that Angola has already administered 23.2 million doses of vaccines, of which about 14.9 million people had only one dose, corresponding to 78.12% of the target population, about 8.1 million people had two doses (42.88%) and 1.3 million people had the third dose (6.9%).