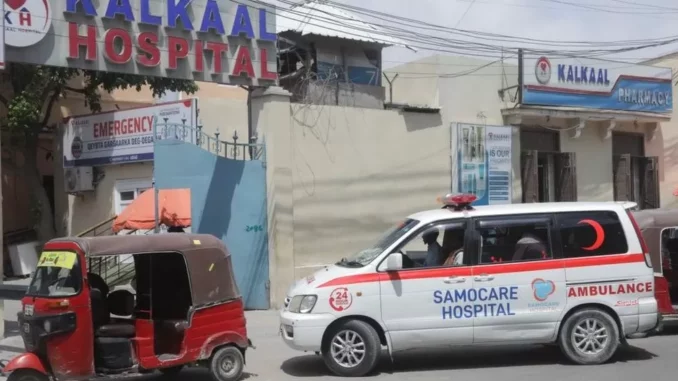 At least eight people were killed during the siege of a hotel in Mogadishu, the capital of Somalia, occupied since Sunday night by jihadist fighters Al-Shebab, according to a Somali security official.
"The terrorists are trapped in a room of the building and the security forces are about to put an end to the operation very quickly," added Mohamed Dahir, without specifying who were the eight victims.
This is the Villa Rose Hotel, used by government officials in the secure center of Mogadishu.
Sporadic gunfire and explosions could still be heard at sunrise in the vicinity of the hotel, which is popular with parliamentarians and senior officials and is located a few blocks from the offices of President Hassan Sheikh Mohamoud.
"A group of Al-Shebab fighters attacked a hotel in Bondhere district tonight (and) security forces are engaged to eliminate them," national police spokesman Sadik Dudishe said in a statement Sunday.
Many civilians and political leaders were rescued and evacuated Sunday night.
The Al-Shebab, an al-Qaeda affiliated group that has been trying to overthrow Somalia's central government for 15 years, claimed responsibility for the attack.
On its website, Villa Rose is described as "the safest accommodation in Mogadishu", with metal detectors and a high wall. The African Union force in Somalia (Atmis) condemned the attack and "commended" on Twitter "the Somali security forces for their swift response to prevent further casualties and property damage".