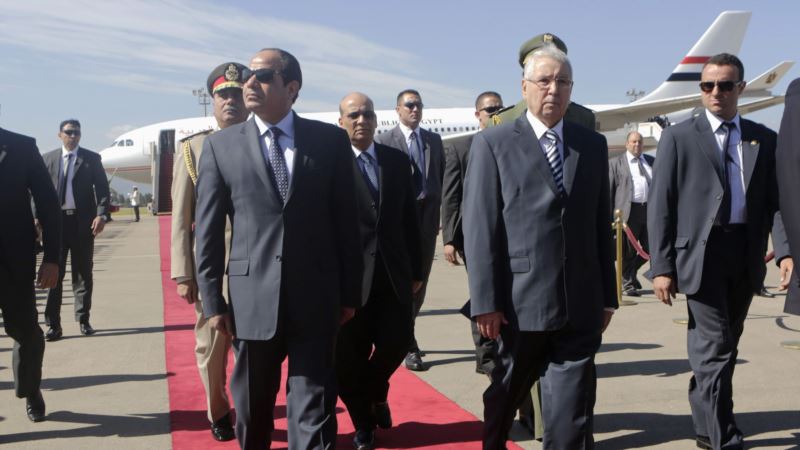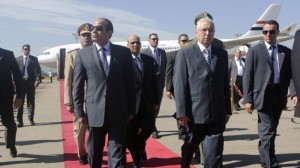 Upon his arrival in Algeria, President Abdel Fattah Al-Sisi has been quoted by the state's official media outlet that his visit to the brother country is "to each a shared vision of common interests and challenges facing the two countries and the region." The Middle East and North African region has been troubled in the past years. Al- Sisi's visit to Algeria is very symbolic because it's his first official visit after his election as president in May.
Bouteflika and Al-Sisi had a discussion after being welcomed by the Algerian Prime Minister Abdelmalek Sellal and Senate speaker Abdelkader Bensalah at the airport. The Egyptian president told the media that both countries "need to work together on a number of issues" amongst which is "terrorism." He emphasized that they have collaborate with "a coordination of positions" in order to overcome it.
Terrorism has been on the rise especially in Libya and the Sinai region. Algeria and Egypt both share long borders with Libya, which has been gripped by deadly violence since the NATO-backed ouster of Colonel Gadhafi in 2011 that scattered weapons across the Sahara region and has provided refuge for jihadists.
Egypt has also classified the Muslim Brotherhood as a terrorist organization. Its former President Mohammed Morsi is a member of the party. Algeria urged for a "peaceful transition" after his ousting by Al-Sisi.
The cooperation between the two countries to fight against terrorism will probably include the sharing of intelligence and the coordination of their actions. Algeria has been on high alert after the deadly attack on the Al-Amenas plant.
Libya is believed to serve as a safe haven for terrorist due to the lawlessness in certain parts of the country.