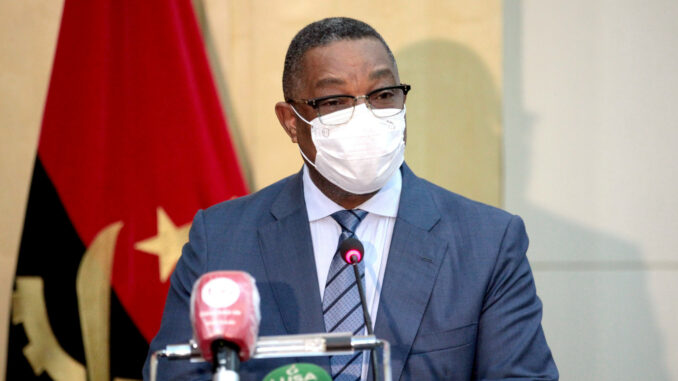 Angola registered, until November this year, 58,765 crimes of various types, 36,818 were cleared up and led to the detention of 40,211 people, disclosed the Angolan Interior minister.
The minister stressed that 1,178 fewer crimes were recorded compared to the same period in 2021, highlighting voluntary killings, sexual assaults, offenses against physical integrity, kidnappings, robberies and thefts.
Eugénio Laborinho advanced the data in the closing speech, distributed on Wednesday to the press, of the extended consultative council of the Ministry of Interior, which met for two days in Luanda, capital of Angola.
The minister urged the bodies that make up the ministerial department to redouble operational actions and intensify measures to prevent and combat organized crime, illegal possession and use of firearms, offenses against physical integrity, robberies, fraud, damage and theft of public property, illegal immigration, smuggling of fuel and goods, as well as other cross-border crimes, for a peaceful holiday season.
To the Civil Protection and Firemen Service, Eugénio Laborinho called for the reinforcement of preventive measures and awareness-raising among the population, to avoid drowning and fires, which are likely to occur at this time of year, as well as to ensure speed and efficiency in rescuing victims of traffic accidents and disasters, in case of occurrence.
"In turn, the Penitentiary Service must redouble security measures in prisons and create conditions for prisoners to have a good holiday season, despite being away from their families," the minister determined.
The holder of the Interior portfolio stressed the need to improve the level of education of the staff at different levels.
Eugénio Laborinho reiterated the appeal to citizens to respect and collaborate with the police authorities, in denouncing "delinquents and offenders" and to abstain "from the practice of acts of incivilities and conduct that result in crimes.