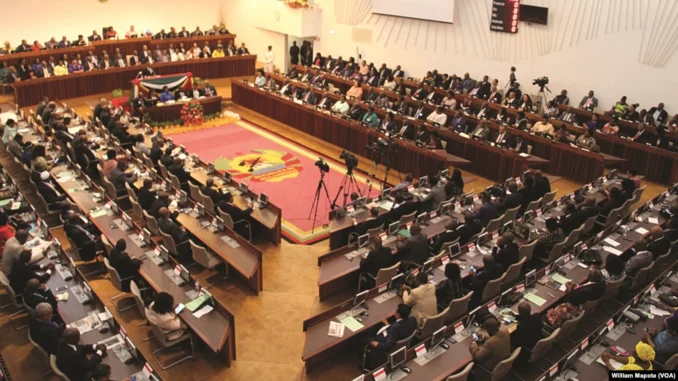 The Mozambican Parliament will soon create a Parliamentary Commission of Inquiry (CPI) to investigate the alleged involvement of a Frelimo MP with drug trafficking.
The announcement was made by Sergio Pantie, leader of the Frelimo parliamentary group, in his closing speech of the parliamentary year on Wednesday, 21.
The denunciation of the existence of a Frelimo MP, who is part of the Permanent Commission, the bureau of the national parliament, was made by Renamo MP Venâncio Mondlane three weeks ago, having generated a wave of questioning from civil society, demanding to know who it is.
"Given the gravity of the denunciation, the Frelimo parliamentary bench requested the creation of a Parliamentary Commission of Inquiry to investigate the situation," Pantie said, without revealing further details.
The end of the parliamentary year was marked by more postponements of the debate of some polemic agendas that have been postponed from session to session.
Among them are the laws of Social Communication, Broadcasting and Nonprofit organizations, which contained aspects questioned by both civil society and socio-professional organizations, especially those linked to the press.
The president of the Regional Assembly, Esperança Bias, said that although those issues were on the agenda, they were not debated "due to their complexity and the need for greater socialization.
It should be noted that the reforms of the Media and Broadcasting laws were on the agenda for debate since the beginning of the year and are now pushed to next year.