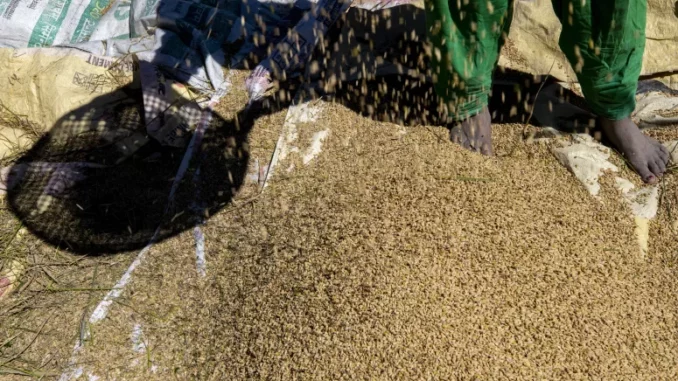 The decision was taken during the last meeting of the Council of Ministers, and in which the executive decided that the selling price of rice made available under the cooperation with Japan will have a sale price to traders of 17 folds per kilo, and that "the sale price to the final consumer should not exceed 20 folds per kilo".
Currently, the price of a kilo of rice oscillates between 13 dobras (0,52 euros) and 30 dobras (1,22 euros), depending on the availability of the product, basic in the feeding of the San Tomeans.
The reduction in the price of rice, as well as other foods of the basic food basket, was one of the electoral promises of Patrice Trovoada, winner of the legislative elections on September 25 with an absolute majority, who declared the fight against hunger as the greatest urgency of his mandate as prime minister.
"To facilitate that the rice reaches everyone at the same time and without disparity of selling prices to the final consumer," the Council of Ministers decided that "the Government will ensure the distribution to all districts and to the Autonomous Region of Príncipe, and the delivery will begin next week, according to the volume of requests."
At this meeting, the ministers authorized the Migration and Borders Service to issue temporary passports, at a price of 300 dobras (about 12.20 euros), to resolve the constraints caused by the breakdown of equipment for issuing passports, which has been registered for some time, and to cope with the "numerous requests for passports of citizens with urgent trips abroad.
In response to the request of Shell, the Government decided to extend, for another year, the first phase of the exploration period of the Production Sharing Contract for oil, in Block 11 of the Exclusive Economic Zone, says the statement from the Council of Ministers.