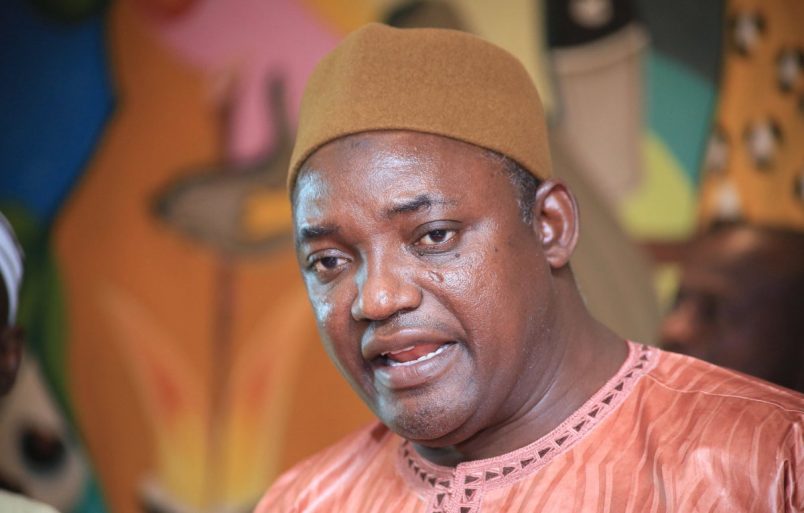 According to Gambian authorities, perpetrators of the attempted coup in the country on December 20 planned to detain senior government officials and use them as hostages to prevent any foreign intervention.
"They also wanted to remove [from office] all senior army officers, as well as restructure the Gambian armed forces," said Abubakarr Suleiman Jeng, the Gambian President Adama Barrow's new National Security Adviser, who read a statement before the media at the defense headquarters in Banjul.
A commission of inquiry, which is expected to report back within a month, was set up to investigate the alleged coup attempt in The Gambia, a small country-enclave in Senegal.
Seven military personnel have been detained in alleged connection with the case.
Momodou Sabally, former Minister for Presidential Affairs under former President Yahya Jammeh (1994 – 2017), a member of the United Democratic Party (UDP, the main opposition party), was also detained, after appearing in a video suggesting that Barrow will be overthrown before the next election. Sabally's party is demanding his immediate release.
Gambian authorities revealed this Thursday (29.12) that they know "the composition of the group that would participate" in the coup attempt, as well as the plan to seize power, which included control of the state media, according to Jeng.
"We have ascertained that the conspirators (…) established contacts, held clandestine meetings in various places in the country" to plan the coup, the same source added, revealing the existence of civilian accomplices inside and outside the country.
Adama Barrow's surprise arrival at the Gambian presidency in January 2017 — meanwhile re-elected by a wide margin for a second term in December 2021 — ended two decades of autocratic rule in the former British colony of two million people.