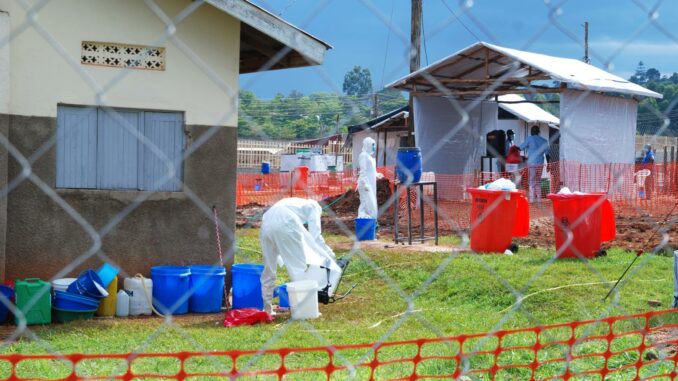 The Ebola epidemic in Uganda is over, the World Health Organization (WHO) and Uganda's Health minister announced Wednesday, less than four months after the announcement of the start of the epidemic that claimed 55 lives.
"We have successfully controlled the Ebola outbreak in Uganda," Health Minister Jane Ruth Aceng said at a ceremony in Mubende, the epicenter of the outbreak.
According to the WHO, an epidemic is said to be stopped when there are no new cases for 42 consecutive days, twice the incubation period of Ebola. The last confirmed patient with the virus was released from hospital on November 30, health authorities said.
"Uganda has brought the Ebola outbreak to a rapid end by strengthening key control measures such as surveillance, contact tracing and infection, prevention and control," according to Jane Ruth Aceng, noting that 142 cases have been confirmed in the country, and 55 people have died.
This disease reappeared on September 20, 2022 in central Uganda, with a first case from a strain known as "Sudanese", for which there is currently no vaccine.
Uganda, an East African country, has experienced seven outbreaks of Ebola, five of which were caused by the so-called "Sudanese" strain, the health minister said, adding that the origin of the outbreak last September "is not yet known.